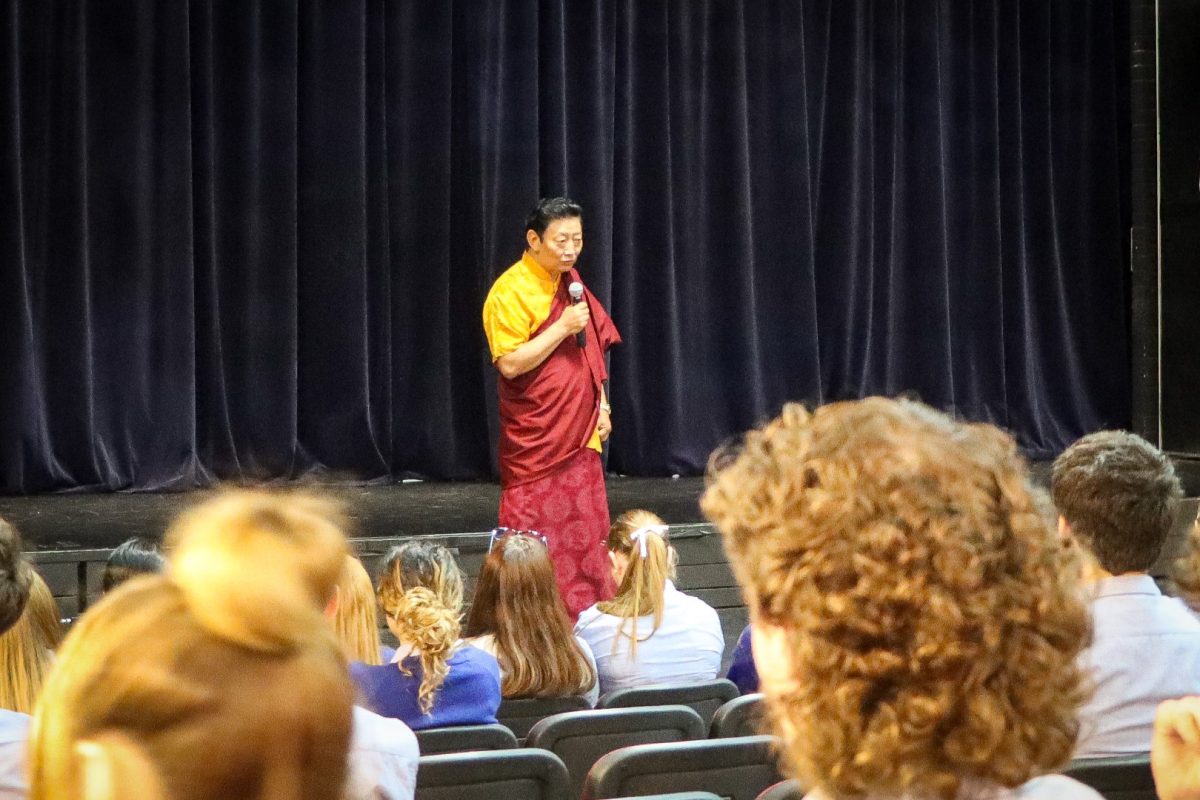 Lama Choedak's visit
March 31, 2023
Recently we received a visit from Lama Choedak Rinpoche who is the Spiritual Director of the Tibetan Buddhist Society of Canberra. He came to speak to our Year 10 cohort who are studying Buddhism.
Rinpoche was born in the yak-hair tent of a nomadic family on the Tibetan plateau in 1954. His family fled the Chinese Red Army invasion of their homeland to eventually re-establish their lives as refugees in Pokhara, Nepal. Rinpoche took ordination as a monk while still attending high school and became the first Tibetan refugee to attain a Nepalese secondary education certificate.
As a novice monk Lama Choedak was accepted by the great Tibetan master His Eminence Choegye Trichen (1920-2007), one of a handful of monks helping to establish His Eminence's new seat in exile, at the birthplace of the Buddha, in Lumbini, Nepal. Rinpoche was close to His Eminence, acting as his personal attendant for six years. He completed twelve years of rigorous monastic training under Choegye Trichen's guidance, including a traditional three-and-a-half year solitary meditation retreat, which was sponsored by His Holiness the Dalai Lama.
It was a great privilege to hear Lama Choedak speak to the students about his way of life and explain the Four Noble Truths and the Eightfold Path. At the heart of this gentle belief system is kindness and their first tenet is to harbour no ill will.