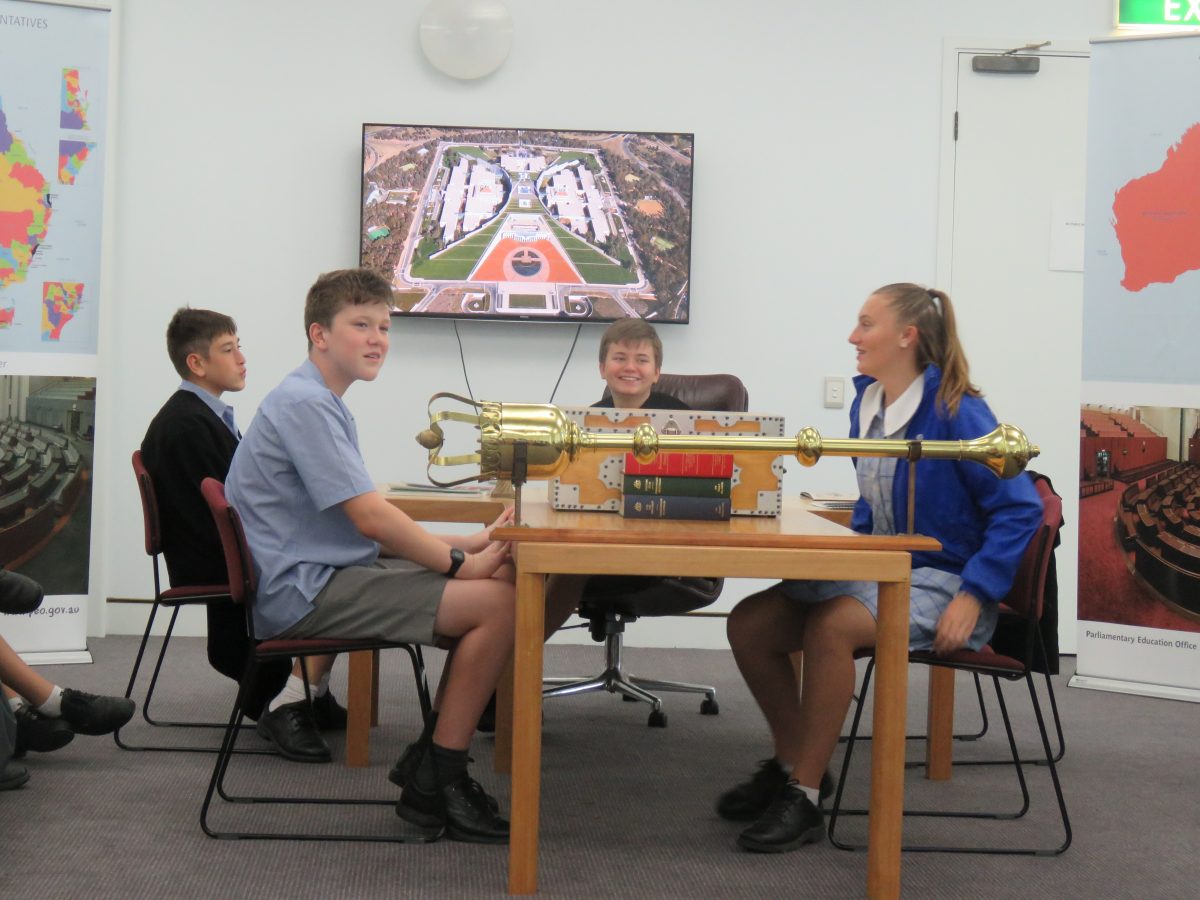 Learning About Democracy | Year 8 Excursion to Parliament
April 11, 2018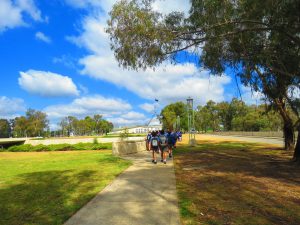 By Libby Goodsell
On Easter Tuesday, the Year 8 cohort attended an engaging excursion to the Parliamentary Triangle. One small group was lucky enough to visit the National Gallery of Australia where they were given a tour of Aboriginal and Torres Strait Islander art. This was to complement the learning we did around Reconciliation and some extraordinary people such as Vincent Lingiari and Eddie Mabo.
Another group attended the Museum of Australian Democracy where the original parts of Old Parliament House, the House of Representatives and the Senate have been turned into a museum and other areas had interactive exhibits.
They participated in some role plays including a resurrection of the Franklin Dam debate! The last group attended the Electoral Education Centre where they learnt about preferential voting. They even had fun while doing so!
After our morning sessions we hightailed it up to the House on the Hill. Students were taken on a tour of both the House of Representatives and the Senate and they also participated in a role play of passing a Bill. From a teacher's perspective, it was rewarding to see the students show off what they knew and to have the opportunity to consolidate their understanding and knowledge.
The Humanities teachers would all like to thank our wonderful students for their enthusiasm and level of engagement. As teachers, we all identify as learners for life and have a love of learning. To see that light in our students' eyes is so affirming and so wonderful.
We would also like to thank our three wonderful Classroom Support Assistants: Janine Korda, Linda Martins and Mary Lyons who did a sterling job of helping us take care of all of students.
Finally, I would like to thank the Year 8 Humanities Team for their support of each other, flexibility and enthusiasm – especially when the 4th bus didn't turn up in the morning!