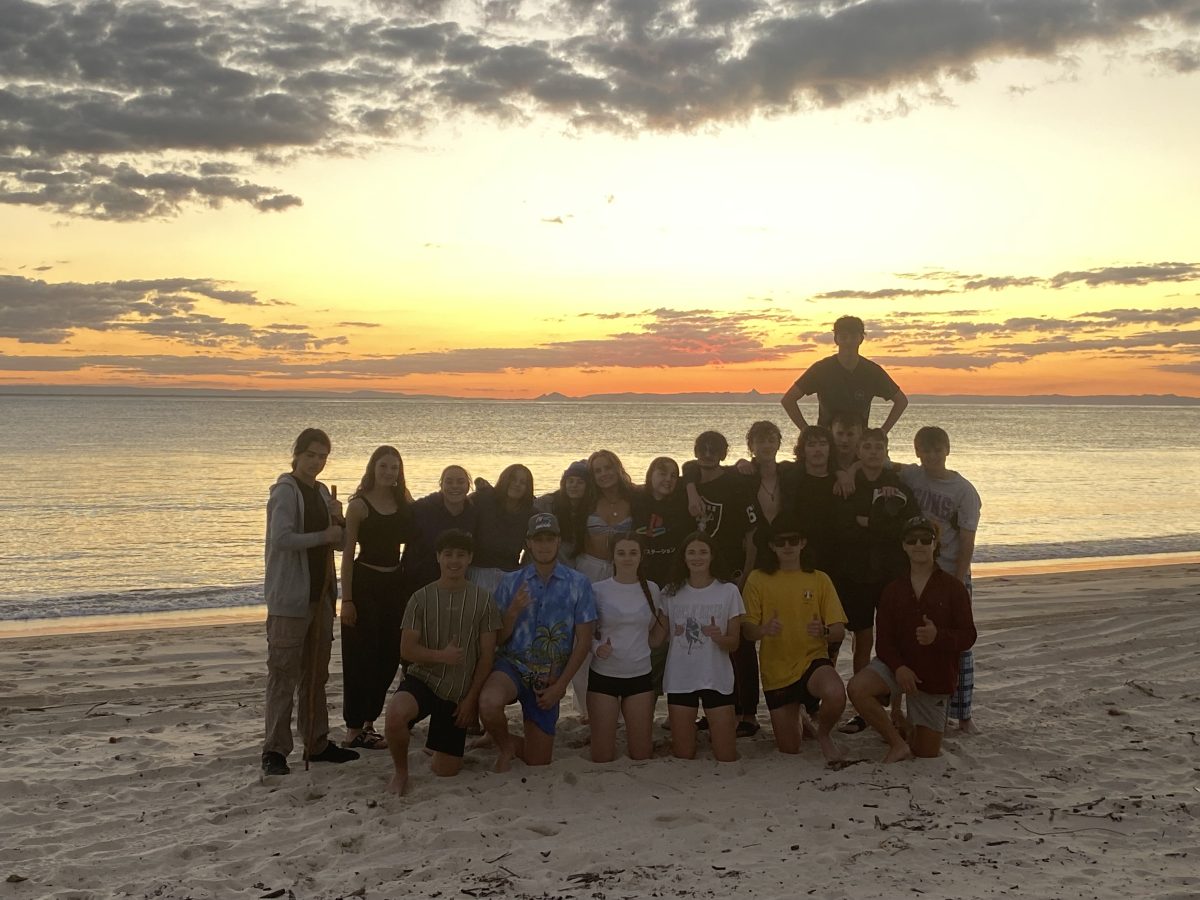 Moreton Island Camp
June 2, 2023
As part of the senior Outdoor Education course this semester we have been learning about different outdoor environments in the 'Discover Outdoor Environments' unit. Through this unit we had the privilege of attending a camp to Moreton Island, QLD. The five-day adventure began bright and early as we all met at the airport at 5am on Thursday the 18 May 2023. It was a long day of travel with a flight, bus ride and ferry trip, but it was all worth it once we arrived.
As we exited the ferry, next to the Tangalooma Shipwrecks, we were met with beautiful warm weather and a clear blue sky. We were very blessed to have this pristine weather for our entire trip. Over the course of the next few days, we took part in many amazing activities. This camp was such an awesome experience— we learned so much about Moreton Island and its diverse environments by going to so many different places. From our campsite, we were only a five-minute walk from the beach, so we spent lots of time there, enjoying the sunshine and beautiful, crystal-clear water. At the end of each day, we all returned to the beach as a group to play games and watch the sunset, which were stunning.
Many activities took place at the main shipwrecks. We were lucky enough to snorkel and kayak in and around these wrecks. Our kayaks were transparent so we could see right through them, and we saw so many different species of fish swimming underneath and around us. One group was lucky enough to see a rare orange turtle surface nearby. We also did a night kayak, which was such a cool experience as the same kayaks illuminated with neon lights.
We went on a FWD adventure across the island to get to the 'desert', here we were met by massive sand dunes and participated in sandboarding. This was like tobogganing, but down sand dunes headfirst. Some students picked up a great pace, and some even managed to ride their boards down the dunes on their feet like snowboards which was extremely skilled!
On our last full day, we did an island discovery tour, stopping at different points around the island. We visited Cape Moreton and Cape Moreton lighthouse, which had a great view of the island's coastline. Looking down below at the water we could see turtles swimming and a massive pod of dolphins also swam past. From here we also stopped at the Champaign Pools and the beautiful Honeymoon Bay which was very picturesque. The last stop was the Blue Lagoon, a freshwater lagoon on the island were some students were brave enough to have a swim.
We began our journey home on Monday the 22nd of May, all exhausted from all the amazing memories that we made. We were extremely thankful to be accompanied by Miss Hammond, Mr Beattie and Mr Mullin, who gave up so many days of their time. We are especially grateful to Miss Hammond, who had been painstakingly planning this trip for nearly 2 years, before we were even in the class!
Thank you for taking us to Moreton Island 😊
By Sophia F (Year 12)