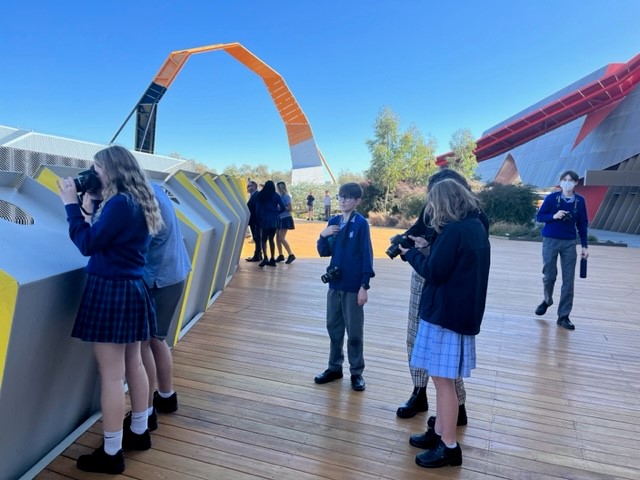 Photography in Semester 2
August 4, 2023
What a wonderful start to our photography classes this semester!
There is a different focus (pun-intended!) for each year level, Year 9 – Landscape and the urban environment, Yr 10 – Social commentary, and Seniors – Narratives in photography. We have some great excursions planned for students to use our fantastic SLR digital cameras offsite to put their theory into practice.
This week Year 9 went to the National Museum and took some wonderful photos of the beautiful architecture, consolidating their understanding of effective composition. Our Seniors went to the National Portrait Gallery and were able to view a variety of photographs that use creative means of communicating a narrative for the viewer. It was glorious weather to be out and about!