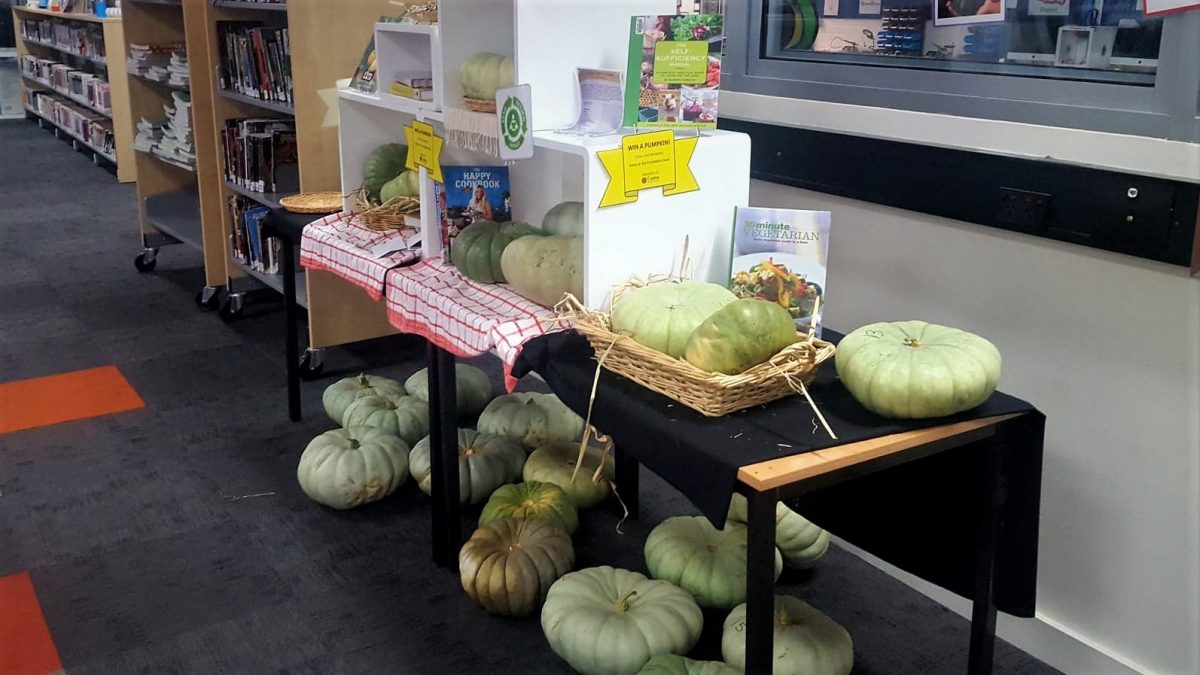 Pumpkin Competition in Resource Centre
April 2, 2019
By Lynette Heydenrych
The SFX Green Team has been busily monitoring the 'Win a pumpkin" competition over the last couple of weeks and 10 pumpkins were delivered to their surprised and very delighted winners today.
We still have 10 pumpkins to be re-homed before the holidays and we would love to see them go to good homes.
So please bring a silver coin to the resource center and have a guess. Who knows, you may just win?!