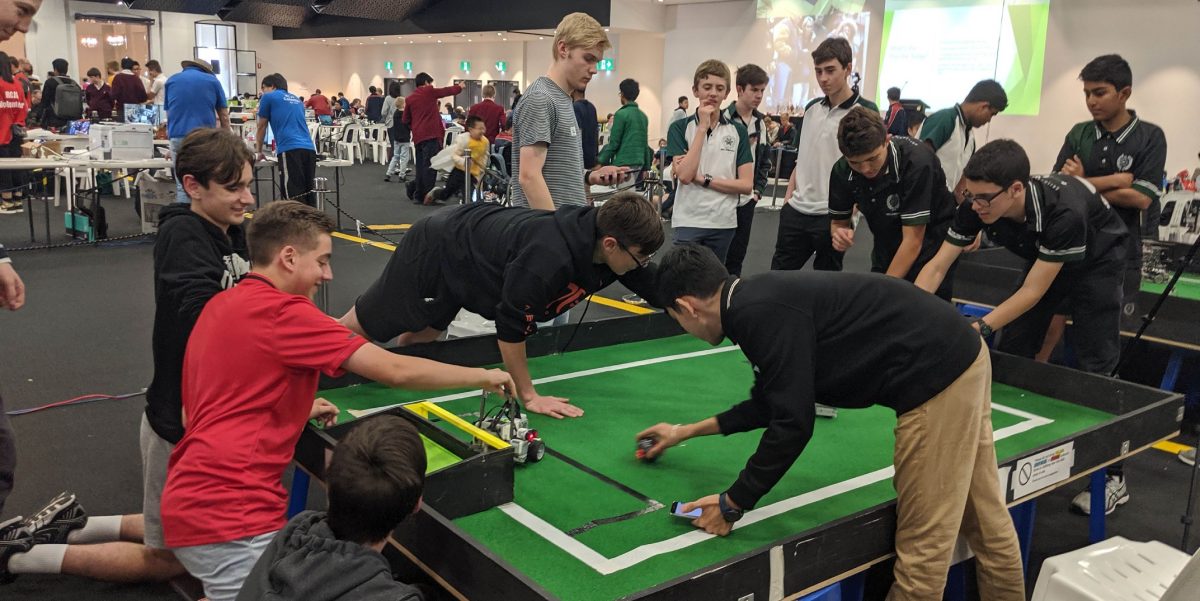 RoboCupJr National Competition
October 28, 2019
In the last weekend of the holidays, we embarked on a bus with 12 SFX students, and about 35 students and teachers from other schools around the ACT, to go to the RoboCupJr National Competition in Melbourne.
Four teams from our school competed in Melbourne; two in Soccer, one in Line Rescue, and one in Rescue Maze. All of our teams performed well, but the most impressive trait shown by the students was resilience. All our teams discovered new issues with their robots throughout the Saturday and Sunday competition days, and continued to work to improve them, and were never disheartened.
On Sunday night we arrived back at our accommodation, with students who had learned a lot and robots that have never been better. We wrapped up the trip with a BBQ and some games, and by the end of the night we were all ready for the long bus ride home.
Thanks to our teams of students that came on the trip with us:
Exponential Force (Soccer) – Alessio, Xavier, Hayden, Will Price, Darcy
Scrappers (Soccer) – Sam, Riley
Legion of Food (Rescue Line) – Martin, Josh
Piggy Smalls (Rescue Maze) – Josh, Bronte, Vincent
And a huge thanks to the teachers who joined us on the trip; Mr Stock, Mrs Black, and Mr Crane.
Andrew Mackerras
Digital Technologies Teacher