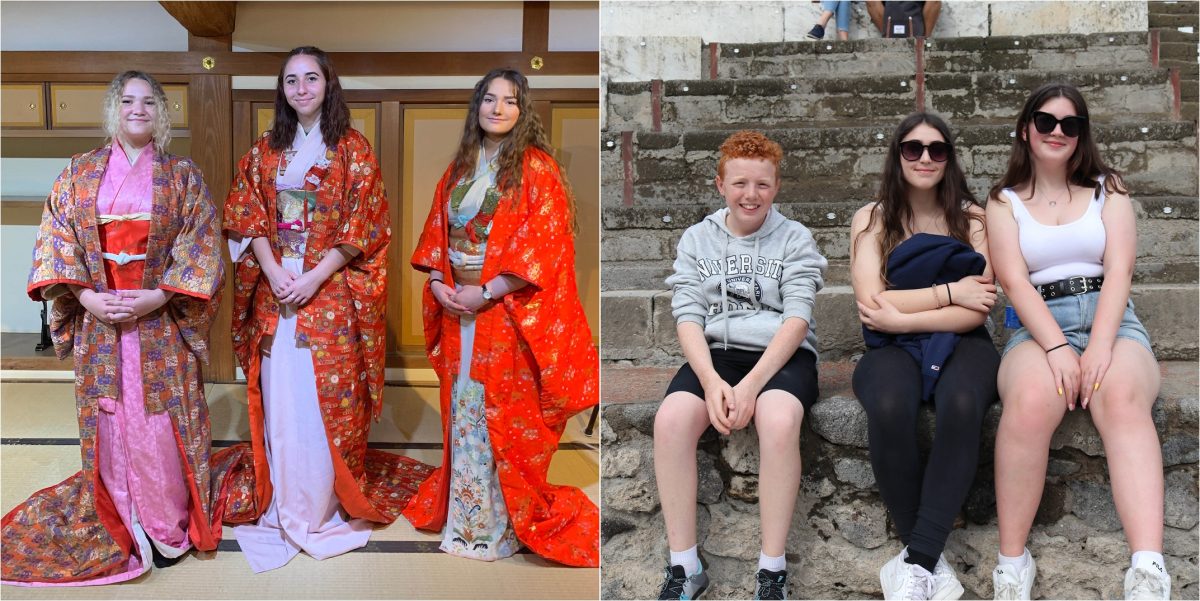 Latest news from the Languages Faculty
October 28, 2019
Italy and Japan Trips
At the end of last term, Tina Rodriguez and Natalie Bakonji both did a magnificent job at leading the overseas trips to Italy and Japan.
The trip to Japan consisted of 16 students who study Japanese, as well as eight Senior Visual Arts students. They travelled to major cities around Japan for 2 weeks, including Tokyo, Kyoto, Osaka and Hiroshima.
At the same time, the group of 19 Italian students spent three weeks travelling to major tourist destinations in Italy such as Rome, Pompeii, Florence and Venice. Both overseas trips included homestays and visits to our sister schools at Takefu Higashi, Japan and II Liceo Bagatta, Desenzano, Italy.
Staff and students in our sister schools were extremely welcoming and happy to reciprocate the hosting from their visit here last year to St Francis Xavier College, thus maintaining and strengthening friendships.
A huge thanks to Mrs Rodriguez and Mrs Bakonji for the many hours they spent planning and organising the trips. Additionally, thank you to Mrs Carroll, Mr Crane, Mr Dexter and Mr Crafter who accompanied the students on the trips and were an excellent support to the organising teachers.
National Assessment of Languages Competence
Last term, the Year 10 Italian and Japanese students participated in the annual National Assessment of Languages Competence test. Students were required to complete a reading and listening component to demonstrate their skills and understanding in their chosen language. Congratulations to the following students who achieved excellent results:
High Distinction – Audrey Worthington, Joda Robinson-Gonzalez and Hana Tierney
Distinction – Jesmine Fernando, Alyssa Humphrys, Lara Montagnino, Alisha Jones and Connor Teasdale
Credit – Nelly Phasi, Caitlin Fekete, Brianna Hack and Kane Smith
Danielle Madsen
Language Coordinator