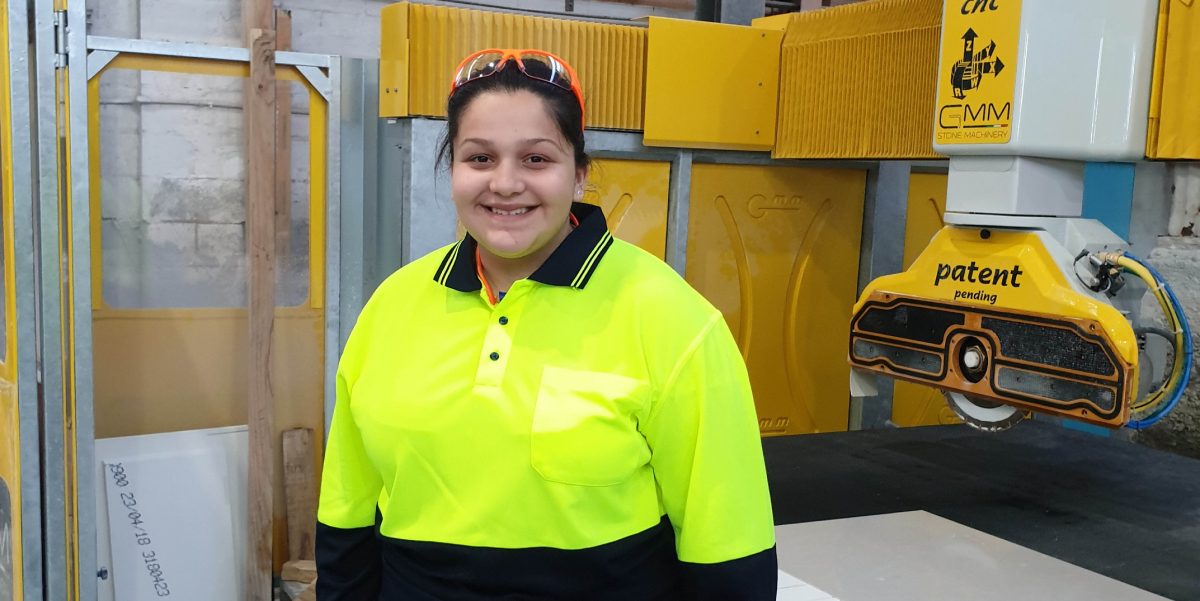 Kaici joins the construction industry
October 28, 2019
Year 10 student, Kaici Menezes, had enjoyed woodwork and construction subjects since she came to St Francis Xavier (SFX) College, and aspired to create and use her practical skills in the world of work.
On Monday of Week 2 Term 4, these aspirations came to fruition after her successful application to the Future Trades Women program advertised in the Careers News Feed back in Term 3.
Kaici has started a placement with a Stonemasons company and following this will be given the opportunity to work in several different trades within the construction industry while she continues her studies here at SFX College.
Kaici will be paid for her time and upon completion of the program she will also have obtained a Certificate II in Resources and Infrastructure, as well as being given the opportunity to be mentored by successful women who have worked in the industry.
Kaici should be very proud of her achievement and we know she is excited to begin her pathway to potentially becoming a fully qualified tradesperson.
If anyone in Year 10 or 11 are interested in following a vocational pathway while studying at SFX College, please come along to the Australian Schools based Apprenticeship group that meets every Thursday lunch time in Hub 4. Coming up soon is a visit to CIT Fyshwick to see the wonderful facilities they have there, and to discuss potential apprenticeships available with their expert staff.
Chris Stewart
Careers Advisor