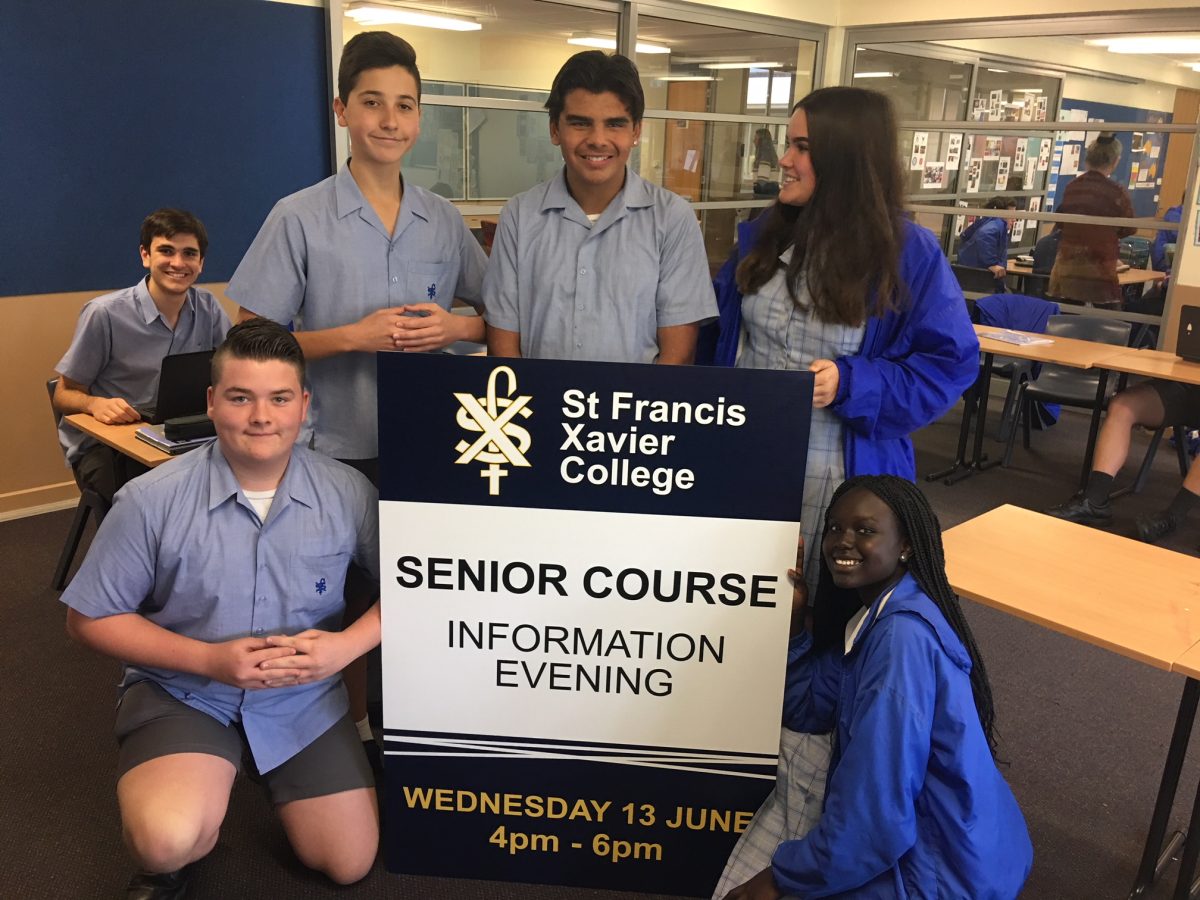 Senior Information Evening @ SFX
June 12, 2018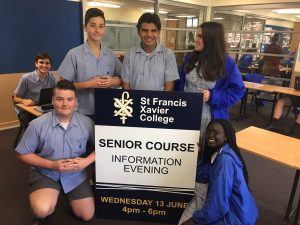 Tomorrow evening, 13 June, we will hold our annual Senior Information Evening. This is an opportunity for Year 10 students to find out more about the wide range of subjects on offer at the College.
It is also a chance for people considering St Francis Xavier College for Years 11 and 12.
You can download a copy of our information booklet here.
Follow the links within this guide for more comprehensive information about subjects.
The evening will run from 4-6pm, and Senior Course Coordinators will be available to discuss possible pathways with students.
There will be an information briefing at 5:30pm in the theatre where Acting Principal Colleen Rowe will speak to students and parents about the transition to Senior College.