SFX sports news
May 13, 2022
AFL Junior Schools Cup – Tuesday 3 May
7-9 Girls Team—Northside Champions!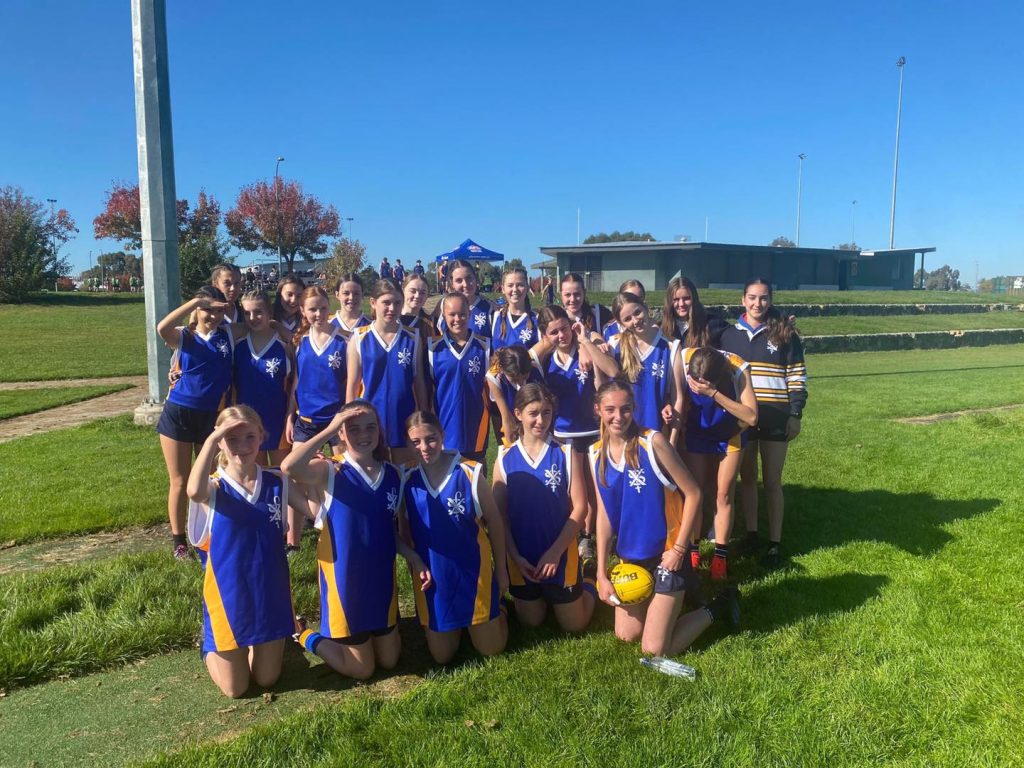 Players: Jade White, Zali Sweeting, Siena D'Ambrosio, Isabella Pole, Elisha Cox, Chloe Olivares Valdivia, Haylee Scholes, Paige Slinger, Ashlia Meli, Ava Ladd, Lucia Jadric, Amelia Hodgson, Kaitlin Gough, Kaitlyn Cox, Haley White, Ella Panagiotopoulos, Sienna Bryant, Ella Van Den Heuvel, Olivia Monaghan, Claire Kelly, Sofia Lopez Reis, Isabella Rodda.
Coach: Mrs Ayton   |    Senior Coaches: Kaylee Charlton, Samantha Charlton & Ashlyn Walters
Congratulations to the 7-9 Girls AFL Team for taking out the Northside Junior Schools Cup. The girls played some spectacular footy on the day and it was great to see the Year 9s encouraging the Year 7 girls playing in their first High School Sport Gala Day. On the day we also had some outstanding coaching from our senior coaches Kaylee, Samantha and Ashlyn—thank you girls for your help and guidance on the day. The girls will now play the winner of the Southside Carnival later in the term to battle it out for the ACT title, good luck girls.
7-9 Boys Team
Players: Lachlan Morrison, Fletcher Bailey, Max Mattiske, Diamond Musa, Genelson Kamanda, Elijah Brownell, Jye Lawless, Liam Piper, Angus Durbidge, Isaac Cowan, Connor Platt, Cooper BraddonSamuel Simpson, Charlie Sturt, Riley Hansen, Harry Woodward, Noah Harvey, Joshua Morrison, Lucas Wilson, William Connelly, Max Manning, Finn McLaughlin, James Lum, Luke Wallensky, Samuel Cull, Riley Church
Coach: Mr Beattie     |     Senior Coaches: Malual Aleer & Campbell Wyche
The Boys team had a great day out with lots of team spirt and comradery. It was a massive effort as they were the only team that had Year 7 players on the day. It was great to see our Year 9 students leading the way and getting the Year 7s involved in game play. It was a hard-fought day on the footy field in which the boys found themselves in the grand final! The game went down to the wire literally, just going down by one goal in the last few minutes. Congratulations to all involved and a big thanks to our senior coaches Malual and Campbell for assisting on the day.
ACT Secondary Tennis Day – Tuesday 3 May
 On Tuesday 3 February Charlotte Manning represented SFX at the ACT Secondary Tennis Day. To enter this tournament there were prerequisites for students to enter these included:
having an Australian ranking
previous tournament experience in Australian Ranking tournaments or UTR, Junior Development Series events or overseas tournaments.
Congratulations to Charlotte who was the only student to represent SFX at this event.
College Mixed Netball – Wednesday 4 May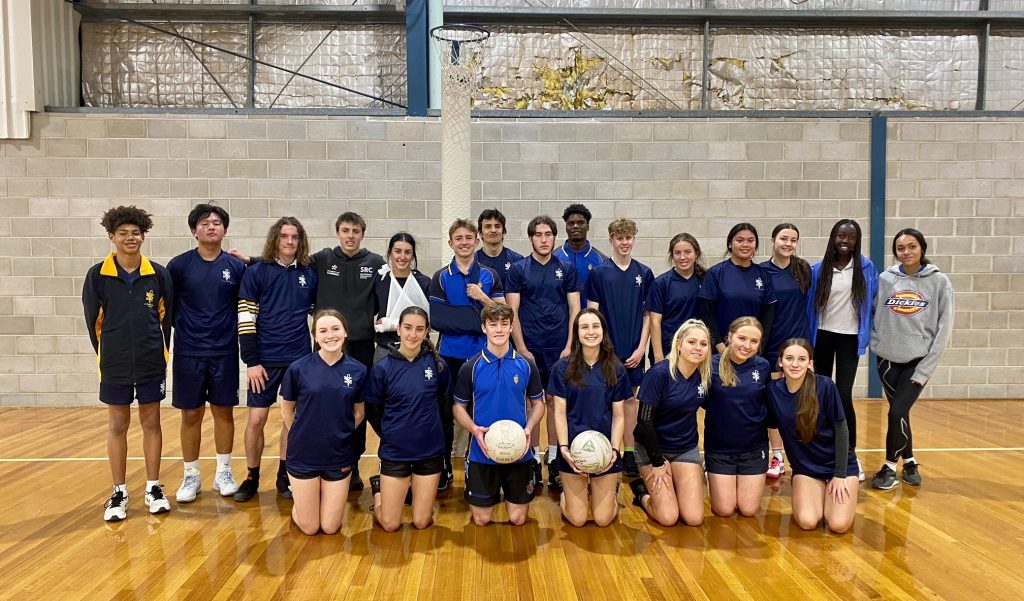 Players: Joshua Andreatta, Geordan Whitton, Jorja Simpson, Brooke Arrow, Ashlea Weston, Kaylee Charlton, Luke Wyche, Lekani Mpaso, Taeya Hawke, Ava Jadric, Jaime Bishop, Jeno Sietchiping, Lachlan Fulivai, Sonam Dorji, Ryan Hutcheson, Nicole Gray, Alizzandra Tebangin
Coaches: Mrs James & Mrs Reppion-Smith     |     Senior Coaches: Sam Charlton & Jesse Monaghan
Umpires: Sasha Rauraa & Mercy Lokudu
The College Mixed Netball teams had a fun day out playing against colleges from all over Canberra. Both the Year 11 and Year 12 teams had some very close games and some narrow losses. Throughout the day we saw some amazing defensive efforts and leaps by Geordan Whitton, while Ryan Hutcheson was outstanding in the circle. A big happy birthday to Luke Wyche and well done to everyone who participated on the day. Thank you goes to our Year 9 umpires Sasha and Mercy—you did a great job umpiring throughout the day.
ACT 13 & over Swimming Championships – Friday 6 May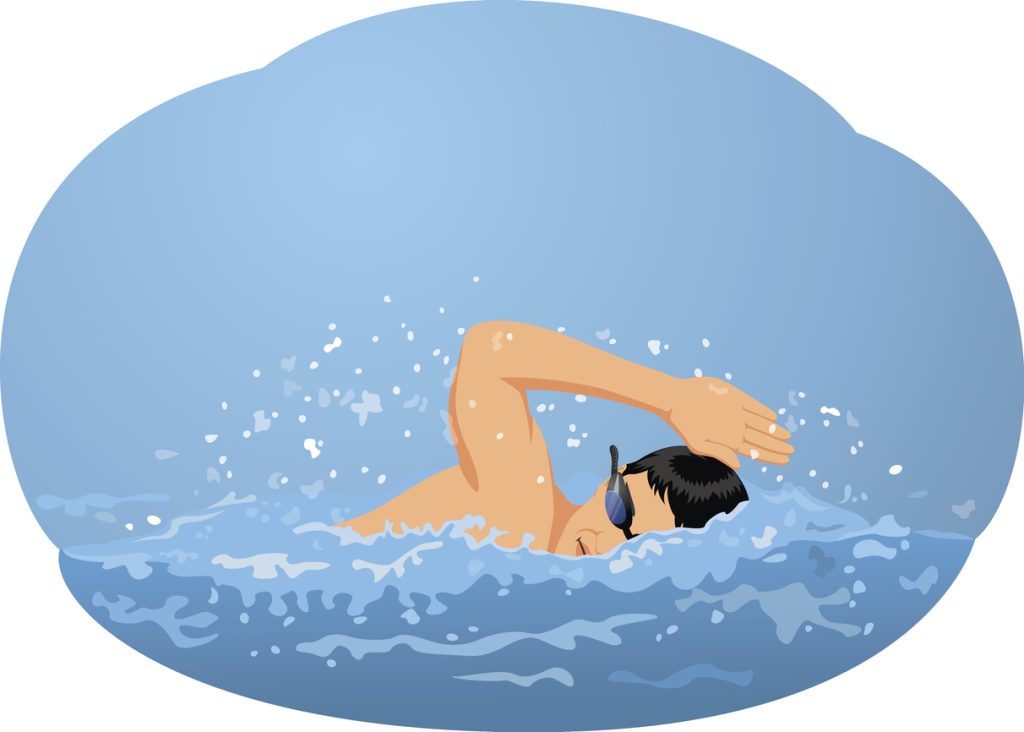 On Friday 6 May five students represented SFX at the ACT 13 & over Swimming Championships.
This year the process to qualify for the ACT carnival was a little different to normal thanks to COVID-19. Students had to nominate the events they wished to compete in and their times would be compared against other students within the ACT. If students' times met the qualifying time, they were then placed into heats for the ACT Championships.
Well done to the following students for meeting the qualifying times for their respective events:
Fletcher Bailey
Lincoln Nicholson
Charlie Hughes
Tahlia Rose
Amber Librando
ACT Golf Championships – Monday 9 May
On Monday, Harrison Osburne represented SFX at the ACT Secondary Schools Golf Tournament at Yowani Gold Club. Harrison competed in the U15's division. To enter this event there was a prerequisite to be eligible to enter, that being students must have a Golf Australia Handicap. A big Congratulations to Harrison for coming second in his age group! This is a massive achievement and you should be so proud of your efforts.
Community Sports
Here at SFX we have many students who compete at different levels throughout the year. We like to recognise students sporting achievements especially those who are being selected in representative teams in their chosen sports. Below is a recent achievement in our community.
Congratulations to Natasha Galeano in Year 8K2 for being selected to represent the ACT in the U14's Cricket Team during the upcoming June/July school holidays. Good luck training over the next term and we wish you all the best for this upcoming event.
School Sport ACT state team information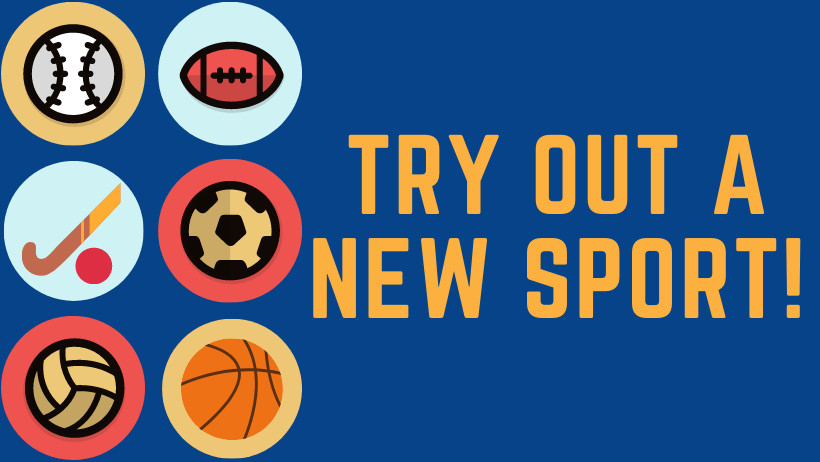 The following SSACT state teams trials are open for registration on the School Sport ACT website, it is important to register online prior to the first trial (closes on the date of the second trial), for many sports they commence next week:
Australian Football
12&U Boys Australian Football
12&U Girls Australian Football – brand new team for 2022
15&U Boys Australian Football
15&U Girls Australian Football
https://schoolsportact.org.au/sports/australian-football/
Baseball
18&U Baseball – first trial this Friday
https://schoolsportact.org.au/sports/baseball/
Basketball
12&U Girls Basketball (18&U Girls and Boys info to come shortly)
12&U Boys Basketball
https://schoolsportact.org.au/sports/basketball/
Football-Soccer
18&U Girls Football
https://schoolsportact.org.au/sports/football-soccer/
Hockey
16&U Girls Hockey
16&U Boys Hockey
https://schoolsportact.org.au/sports/hockey/
Netball
15&U Netball
https://schoolsportact.org.au/sports/netball/
Rugby League
12&U Rugby League
https://schoolsportact.org.au/sports/rugby-league/
Swimming
All qualifiers at the 12&U and 13&O ACT Swimming Champs who are wanting to express interest in selection for specific events are encouraged to register also.
https://schoolsportact.org.au/sports/swimming/
Touch Football
12&U Boys Touch Football (15&U Boys info to come shortly)
12&U Girls Tough Football
15&U Girls Touch Football
https://schoolsportact.org.au/sports/touch-football/
Note – The teams travelling interstate are open to applications for the SSACT Scholarship Fund
Please get in touch if you have any achievements you would like to share, email Grace.hammond@sfx.act.edu.au