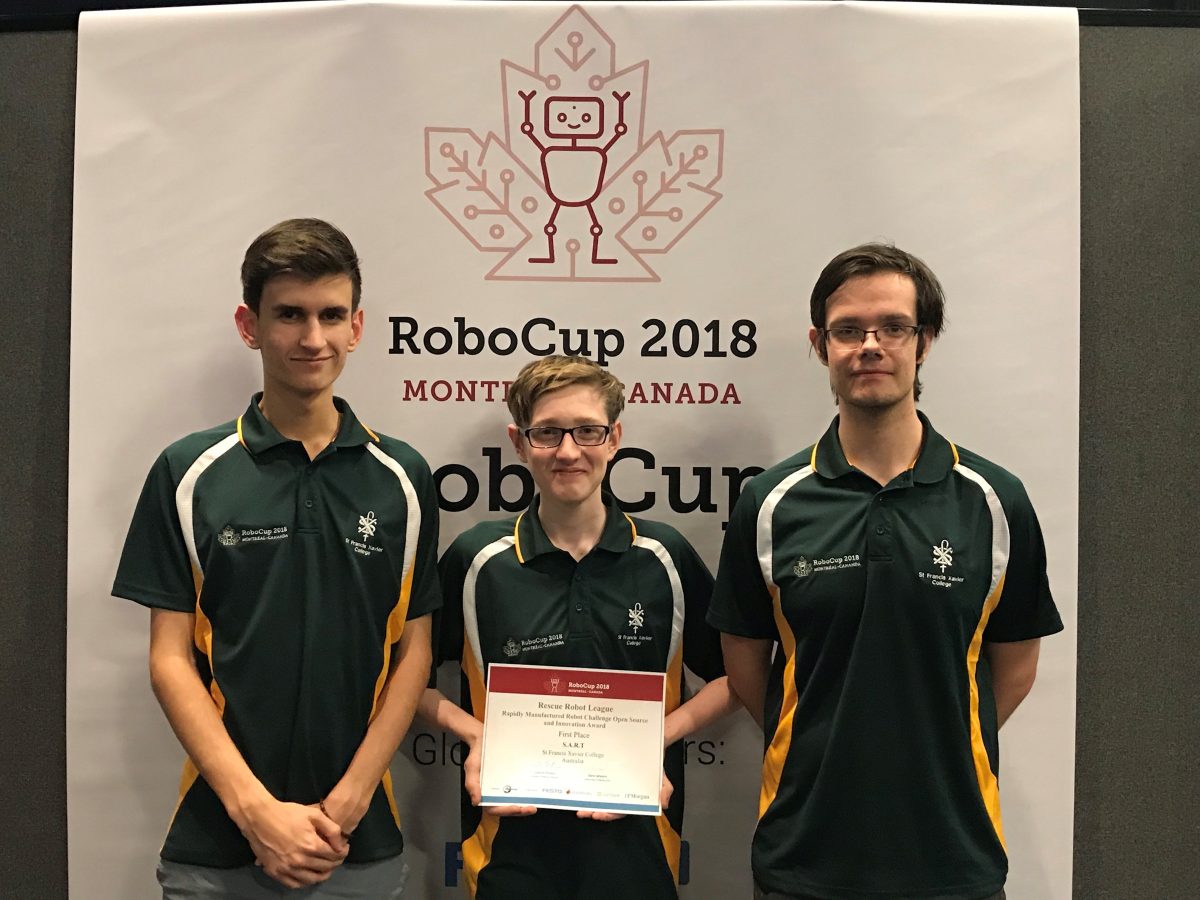 SFXFlorey's S.A.R.T. Team are Open Source and Innovation Winners @ RoboCup
June 26, 2018
Our Semi-Autonomous Rescue Team, S.A.R.T, are world champions for Open Source and Innovation at RoboCup 2019 in Montreal, Canada!
S.A.R.T have received this award for the second year in a row, and this is reflection of the team leading the world in providing resources for anyone else to enter this league and build a life-saving robot.
While the SFX teams did not make the finals for RoboCup this year, this award is an incredible honour for their work in documenting every step of their process.
By doing this, they are contributing toward developing capabilities in first responder rescue robots around the world, with the ultimate goal of saving lives.
You can check out amazing their progress at sfxrescue.com. You can read Peter Crane's lively updates from RoboCup here, documenting the wonderful days that these teams spent in Montreal. Well done, teams!