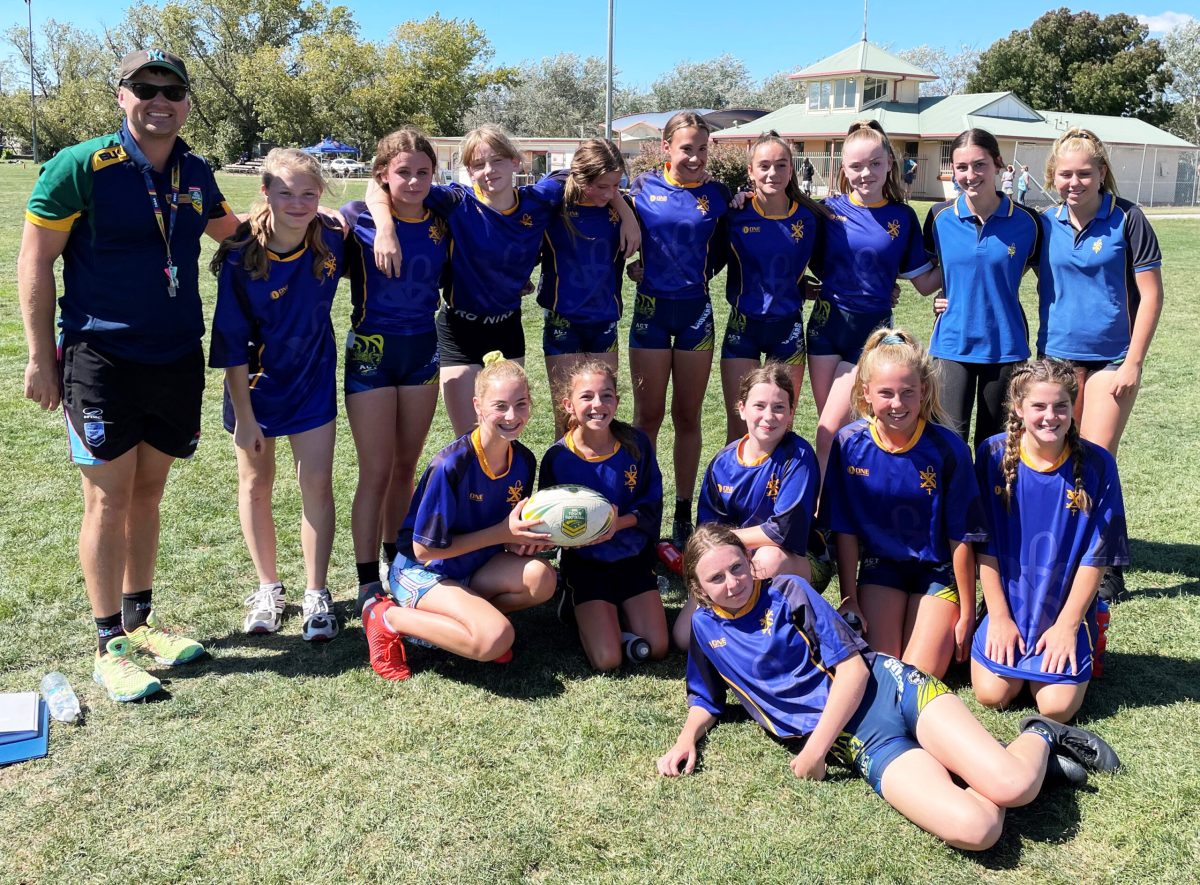 Sport news
March 15, 2021
ACT Secondary Tennis Day
On Monday 22 February, Dominic Ferraris represented SFX at the ACT Secondary Tennis Day. The prerequisites to enter the tournament included:
having an Australian ranking, and
previous tournament experience in Australian Ranking tournaments or UTR, Junior Development Series events or overseas tournaments.
Congratulations to Dominic who was the only student to represent SFX at this event. An outstanding effort!
Touch Football – Thursday 4 March
7/8 Boys' Touch team
Coach: Mr Stormon.
Players: Max Gillespie, Connor Platt, Sam Moran, Harry Woodward, Will Connelly, Charlie Sturt, Riley Hansen, Sam Simpson, Sam Green, James Lum and Riley Church.
The 7/8 Boys' Touch team had a mixed day in the North side competition. They played with lots of heart but lacked forward movement in the first few games. As the day progressed the boys improved as a team, playing straighter which gained the rewards they were searching for. The boys scraped into the finals by winning the final round game and played tremendously well in the semi-final against Canberra High but unfortunately lost on a golden try 'drop-off'. Impressive efforts throughout the day from Sam Green, Riley Church, Riley Hanson and Will Connelly who led from the front with their experience. A particular mention also to Max Gillespie who put in his very best effort every play, listened to instruction intently and executed his role fantastically. Well done boys!
7/8 Girls' Touch team
Coach: Mr Gibson.
Players: Ruby Sciacca, Clare Durbidge, Hope Seselja, Sylvia Gonzalez, Tulli Hansen, Layla Raadts, Haylee Scholes, Ashlia Meli, Haley White, Ella Panagiotopoulos, Skye Hunt, Sienna Bryant and Ella Van Den Heuvel.
The 7/8 Girls' Touch team took to the field at the North side Touch Football day and played fantastically – and as a result the team won the entire competition!
A huge thank you to Brooke Arrow (Year 11) and Samantha Charlton (Year 11) for assisting Miss Hammond with coaching on the day. The team really appreciated your words of encouragement and support.
It was wonderful to see the girls transform from a team that had never played together, to a team that stuck together through five round games and two finals – they played some high-quality Touch! The whole day, and the drop off in the semi-final against Merici was certainly a highlight of Miss Hammond's coaching career!
A massive thank you to the parents who provided transport.
Well done girls!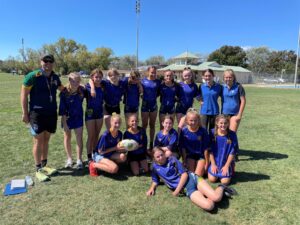 9/10 Girls' Touch team
Coach: Mrs Stevens.
Players: Bailey Weinman, Amber Prins, Sally Kiss, Sarah Blackwell, Taeya Hawke, Carys Musolino, Katie Hawke, Molly Stocks, Tahlia Arrow, Mikaela Rodda, Jada Lamond and Hannah Fitzpatrick.
The 9/10 Girls' Touch team had a great day at the gala – playing against some tough opposition. The girls represented the College proudly and had two wins and two draws in the pool games to advance to the semi-finals. In the semi, they met a very strong St Clare's team and just missed out on the grand final.
Thank you to all the girls for their contribution on the day!
9/10 Boys' Touch team
Coach: Mr Sicily.
Players: Cooper Braddon, William Connelly, Riley Church, Liam Murray, Connor Dickinson, Riley Lawless, Rhys McLaughlin, Peter Sutton, Kynan Doney-Edwards, Findlay Farrell and Elijah Clay.
The gallant SFX Year 9/10 Boys' Touch Team showed resolve, finesse, and a touch of razzle dazzle as they burst their way into the finals of the ACT schools Touch Football competition! The games were played at a frenetic pace in hot conditions. The players are to be congratulated on their commitment to the team and the fine way that they represented SFX.
A huge thank you to the senior coaches below who helped coach and referee on the day – your help and expertise is greatly appreciated.
Senior Touch Coaches – Ashlyn Walters, Kaylee Charlton, Samantha Charlton, Brooke Arrow, Holly Cook, Jeb Smith and Hayden Tunney.
SFX Cross Country Carnival
On Friday 5 March, 33 students ventured out to Stromlo Forrest Park for the College Cross Country Carnival. The sun was shining and the conditions were fantastic! Those who participated achieved some outstanding times – there was even some cartwheels over the finish line! Congratulations to all the students who participated on the day, it was great to see such enthusiasm. A big thank you to our senior helpers who assisted the PE staff officiate on the day.
Runners: Zach Colson, Harrison Barnes, Hanna Drance, Lucas D'Amico, Liam Molloy, Hope Seselja, Cooper Carson, Darcy Brown, Maya McRae, Joseph McLean-Warren, Natalie Swan, Bella Murray-Clark, Lincoln Nicholson, Skye Hunt, Harrison Osburne, Alexander Scanlan, Jordan Forka, Tahlia Rose, Caelan Norris, Marcus Agnello, Katie White, Eve Millar, Molly Stocks, Mikaela Rodda, Max Trushell, Joven May, Samantha Charlton, Holly Cook, Ryan Ulrich, Alys Holdom and Jemima Lum.
Senior Helpers: Jasmine Bros, Kenadi Honeysett and Ebony Tokarski.
Community Sports
Futsal
Congratulations to the under 13's Boys' Division 2 Futsal team who recently won their grand final and were crowned the Northside Champions! Well done to SFX students Ethan T, Lachie B, Liam D, Tyler A (Year 8), Rohan and Fergus K (Year 9) for an excellent season!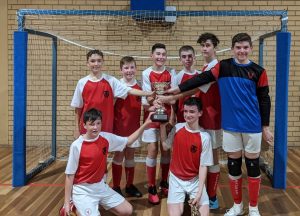 Tennis 4 Teens
Interested in playing tennis? The Melba Tennis Club is running the Tennis 4 Teens program for girls aged between 11 and 18 years. Tennis 4 Teens is a great opportunity to try out tennis and spend time with friends in a relaxed and fun environment. For more information please visit onthelinetennis.com.au or phone Sandy Moore on 0475 013 985.