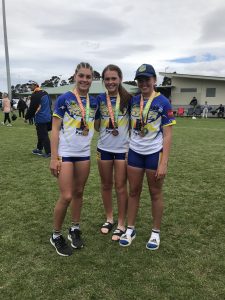 Sports Report for November, 2018
November 20, 2018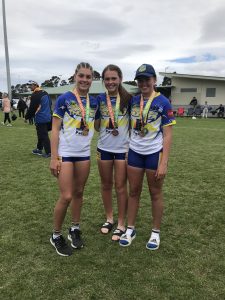 By Brendan Duffy
The following articles detail our sporting achievements over the last month or so! congratulations to our students who represent our college.
Touch Football
Congratulations to Abbie Bailey, Samantha Bailey and Maddie Bailey who all attended the Girls U15 School Sports Australia Touch Football Championships in Hobart in late October. The girls all played exceptionally well and won the bronze medal.
Golf
Ryan Ulrich recently travelled to Sydney to represent the ACT at the U15 National Golf Championships. Well done, Ryan!
Equestrian
The ACT State Equestrian Interschool Championships 2018 were held at the Bungendore Showgrounds from Thursday 1st to Sunday 4th November with events including showjumping, dressage, show riding and sporting. Two riders represented SFX, Isobel Pluis (Year 10) on Bliss and Tamsyn Streatfeild (Year 8) on Dusty B.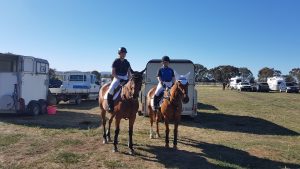 Isobel and Bliss competed in the showjumping, having clear rounds in the 60cm and 80cm and Reaching the fourth round in the 1m. Tamsyn and Dusty B competed in dressage, placing fifth in her class and in showjumping. They had a clear round in the 50cm and knocked a pole in the 60cm.
Both girls had a great time and represented the school showing great horsemanship and sportsmanship.
Softball
Congratulations to Year 7 boys Jack Friend, Asher Naughton and Jack O'Donnell who represented the ACT at the Schoolsport Softball Championships at Hawker. The boys all played well, and a great time was had by all.