Sports wrap-up
June 27, 2022
SFX Athletics Carnival
The SFX Athletics Carnival on Thursday 26 May 2022 was a great success! With a chilly start to the morning the sun finally came out and everyone defrosted. Thank you to all students and staff who got into the spirit of the day by dressing up in their house themes and colours. Congratulations to all students who participated in track and field events gaining points for their houses. Across the day we had some impressive results with a few students even breaking school records for events in their respective age groups these are outlined below.
A huge thank you to all staff who helped run events on the day, and those who supervised in other areas, the day would not have been a success without you! Congratulations to the Koorilla house captains for another victorious win! Congratulations to all age champions.
The Northside Athletics Carnival will take place next term in week 7. Once we have received further information about this carnival, students who have qualified for their respective events will receive permission notes in pastoral care.
Final house results
| | |
| --- | --- |
| 1st place | Koorilla on 1,919 points |
| 2nd place | Irin Irin on 1,642 points |
| 3rd place | Pindari on 1,488 points |
| 4th place | Dullugal on 1,398 points |
| 5th place | Gariwang on 1,214 points |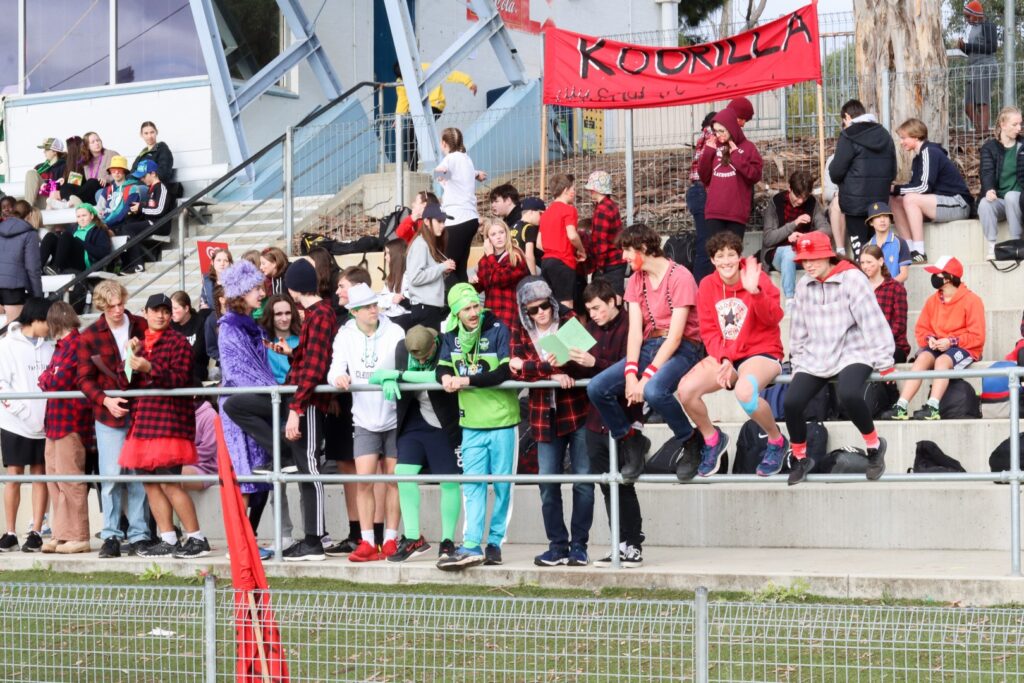 SFX Athletics age champions
| | |
| --- | --- |
| 12Yr Girls – Leila W | 12Yr Boys – Sebastijan P |
| 13Yr Girls – Samsara R | 13Yr Boys – Tyler S |
| 14Yr Girls – Sasha R | 14Yr Boys – Zachary C |
| 15Yr Girls – Sally K | 15Yr Boys – Ryan K |
| 16Yr Girls – Tahlia R | 16Yr Boys – Zedrick B |
| 17Yr Girls – Mikayla F | 17Yr Boys – Charlie B |
| 18Yr Girls – Emma M | 18Yr Boys – Ryan U |
SFX record breakers
Samsara R

13 YEAR GIRLS

Discus

Old record: 24.42m set in 2016

NEW RECORD: 28.90m

Shotput

Old record: 10.45m set in 2001

New record: 11.40m

High Jump

Old record: 1.4m set in 2001

New Record: Samsara equaled the 1.4m record and is now the current record holder

 Pepon S

 14 YEAR GIRLS

 Triple Jump

Old record: 9.09m set in 2004

New record: 9.27m

 Sally K

 

15 YEAR GIRLS

 800m

 Old record: 2:48.67m set in 2006

 New record: 2:40.42m

 

Samantha C

 

18 YEAR GIRLS

 Javelin

 Old record: 23.82m set in 2012

 New record: 30.23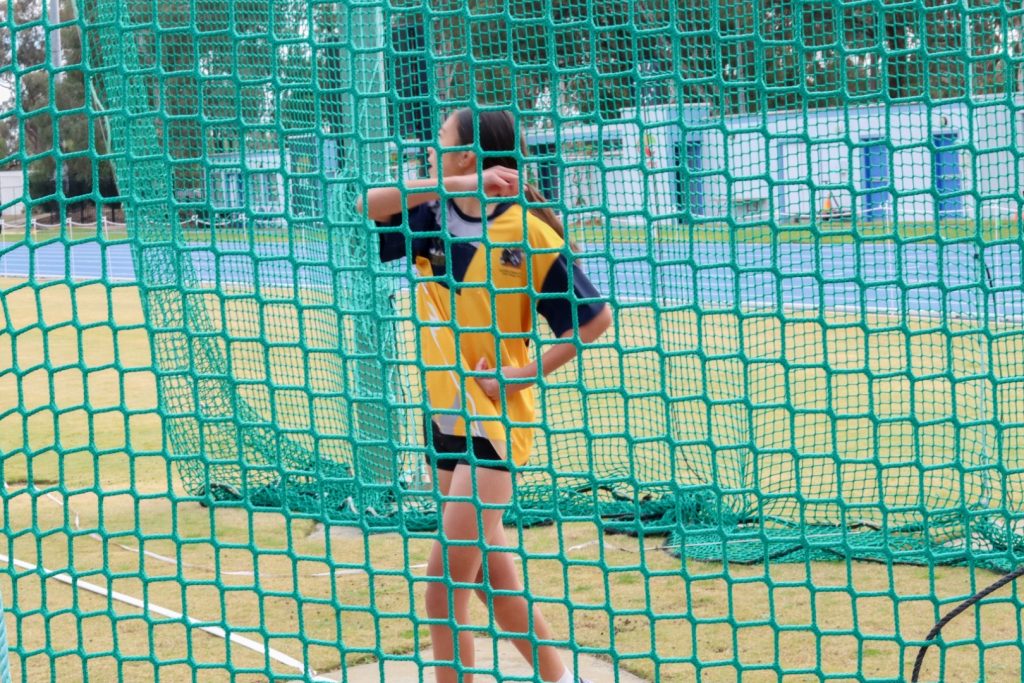 College Sports
Northside Cross Country & ACT Cross Country
SFX Northside Cross Country Team: Leila W, Zoe O, Emma S, Maya M, Pepon S, Eleanor F, Bella M, Tahlia R, Sebastijan P, Finn D, Zach C, Rory N, Corey B, Ethan H.
Teachers: Mr Stormon
Year 10 Helpers: Eden S & Summer M
On Monday the 6 June 2022, 16 students ventured out to Stromlo Forest Park to compete in the Northside Schools Cross Country Carnival. All students competed tremendously in the chilly conditions with many placing in the top 10 for their age group. It was great to see students supporting and encouraging one another across the course of the day. A big thank you to the Year 10 volunteers for coming and helping on the day, your help is greatly appreciated.
Congratulations to the following students who made it through to the ACT Cross Country Championships that took place on Wednesday the 15 June 2022 and a special shout out to those who competed on the day.
 SFX ACT Cross Country Team: Leila W, Sebastijan P, Emma S, Maya M, Finn D, Pepon S, Rory N, Bella M, Eleanor F, Tahlia R, Ethan H.
Boys Volleyball
9/10 Boys Team: Jack R, Bryce C, Jay L, Bryce D, Kendrick C, Alexander P, Zedrick B, Jasper R, William G, Benjamin B.
Coach: Miss Morgan
SFX had a great day out at the Northside Volleyball gala day. The team was enthusiastic and showed very good skills. Across the course of the day, the boys played four highly competitive games coming up against Lyneham, Kaleen, Belconnen and Canberra High. The boys won one game, drew one and lost two. A massive effort by all, a big thank you to Kendrick who led the team with his experience on the day.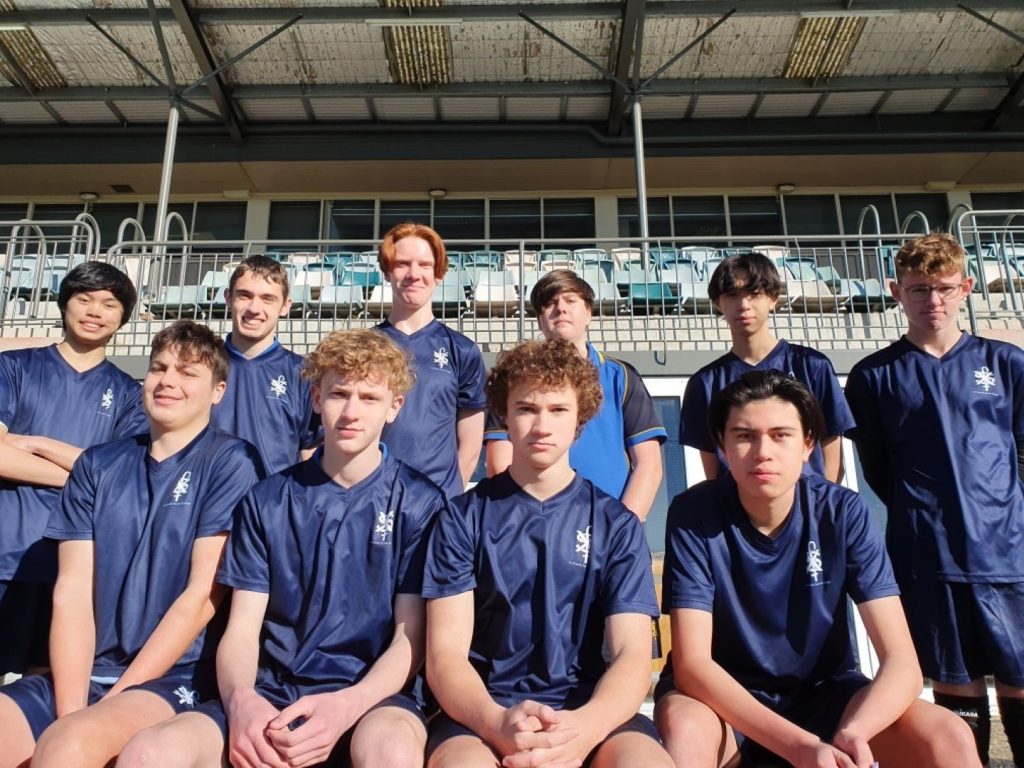 Boys Rugby League
On 16 June, the 7/8 and 9/10 Boys competed in the Clyde Shield and Rauter Shield Rugby League competitions. The 9/10 boys worked hard in defence and had some great attacking plays across the day. They came up against some strong sides with some very close games, the boys winning one out of three games.
Congratulations to the 7/8 Boys who won the Rauter Shield Under 14's division. The boys had a very strong team that outmatched their opponents. The boys made it through to the grand final defeating Mackillop in a nail-biter winning 8-6. Across the day the boys demonstrated outstanding teamwork, supporting each other in defence and in attacking plays with plenty of offloads. Well done to all on a triumphant effort.
A big thank you goes to Zac and Jack for assisting with coaching the 7/8 team and to Jye and Jye for helping coach the 9/10 team.
7/8 Team: Koby M, Eathan C, Connor P, Maxx S, Cooper M, Genelson K, Hayden S, Cooper C, Leonardo B, Izaak L, Michael P, Samuel J, Clancy P, Alex O, Benji D, Riley M, Darcy M.
Coach: Mr Potter
Senior Coaches: Zac R & Jack F
9/10 Team: Sam M, Issac C, Cooper B, Riley H, Ryan K, Xavier S, Cody C, Rowan B, Antonio S, Cristian N, Lucas Q, Ryan L, Kristian P, Nick I, Bailey C, Declan C.
Coach: Mr Marrapodi
Senior Coaches: Jye R & Jye S
Community Sports
Here at SFX we have many students who compete at different levels throughout the year. We like to recognise students sporting achievements especially those who are being selected in representative teams in their chosen sports. Below is a recent achievement in our community.
Please get in touch if you have any achievements you would like to share by emailing Grace.hammond@sfx.act.edu.au
Australian Intermediate Schools Fencing Championships
On the weekend of 18–19 June, the 2022 Australian Intermediate Schools Fencing Championships was hosted here in the ACT by the ACT Fencing Association (ACTFA). We were lucky enough to have an SFX student participate at these championships, Year 10 student Katie Brassnet.
Katie fenced in her first national event, the Girl's Individual Foil. In the first round, the girls fenced poules (similar to a round-robin) with the boys to determine their ranking for the direct elimination round. They then fenced for places on the podium with Katie receiving the bronze medal. Katie is to be commended for her fencing and the way she conducted herself on the day. The ACT Fencing Association was delighted with the results of the ACT school fencers who competed over the weekend. Congratulations Katie.
Australian Secondary Schools Rugby League Championships
Two Year 9 students, Cooper Braddon and Angus Durbidge, have been selected to represent the ACT and SFX at the under 15s Australian Secondary Schools Rugby League (ASSRL) Championships in Redcliffe QLD. The Championships will be held next week from 2-8 July and can be live-streamed so you don't miss the action.
Angus Durbidge was also recently named in the Rugby league Top 50: The best under-15s in Australia list.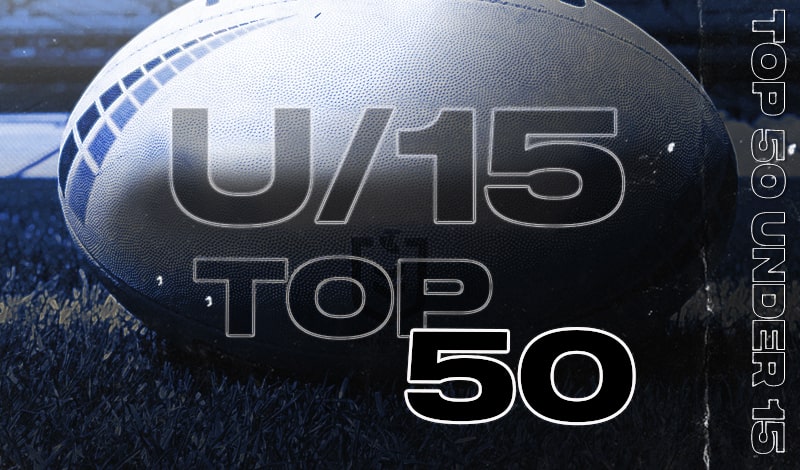 We're so proud and wish them the best of luck!