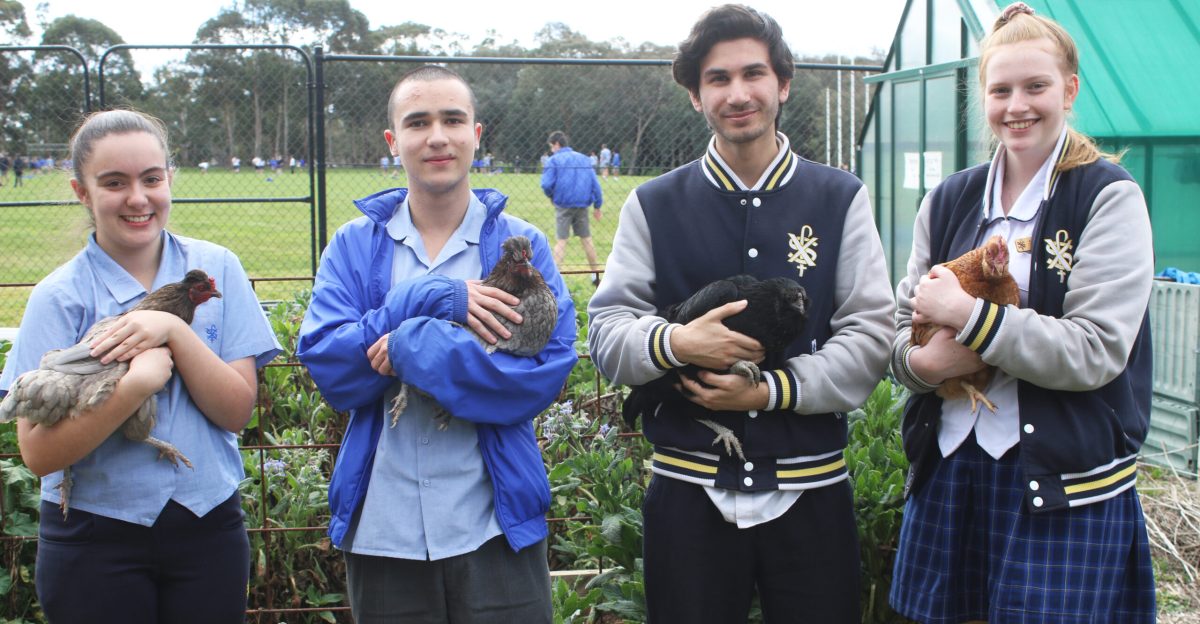 Sustainability/Green Team News
September 17, 2020
The warm weather of Spring has been a fantastic time for the Green Team to get out and about! The team has been busy investigating the garden and becoming familiar with the school's beautiful chickens again.
The Sustainability/Green Team meets every Thursday (during lunchtime) in the school garden. Together they look after and cuddle the chickens, brainstorm future plans for the garden and enjoy the sunshine. The school currently has five chickens named Edwina Shearhen, Chicky Minaj, Missy Ellay-it, Chunk Berry and Amy Henhouse! The team hopes they will hatch more baby chicks shortly.
Students and staff are welcome to join the Sustainability/Green Team. Please email Melanie Monaghan with your interest.