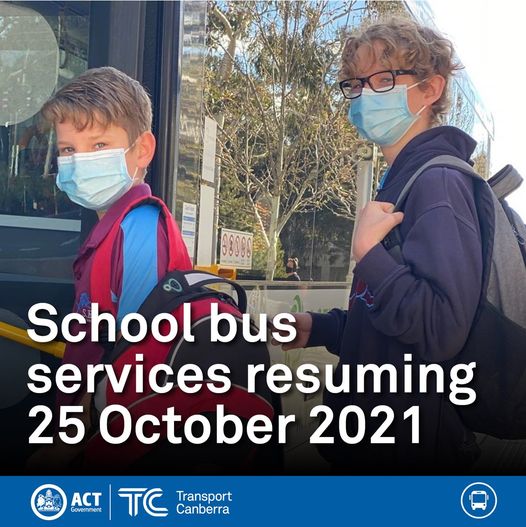 The return of school bus services
October 8, 2021
The school bus services are resuming in Week 4 .
From 25 October, the dedicated school bus services will resume to get returning students to and from school. This includes the resumption of 'S' trips that divert into school grounds.
Details and updated school timetables will be available online one week before this is implemented. There will be some minor timing changes to school services so please review the timetables when they become available.
In weeks 1-4, year 11 and 12 students will be able to travel to school using the current interim network. They can plan their trips ahead of time using the Journey Planner at www.transport.act.gov.au.
For the latest information on the school bus services, please visit
bit.ly/2XTeIAF