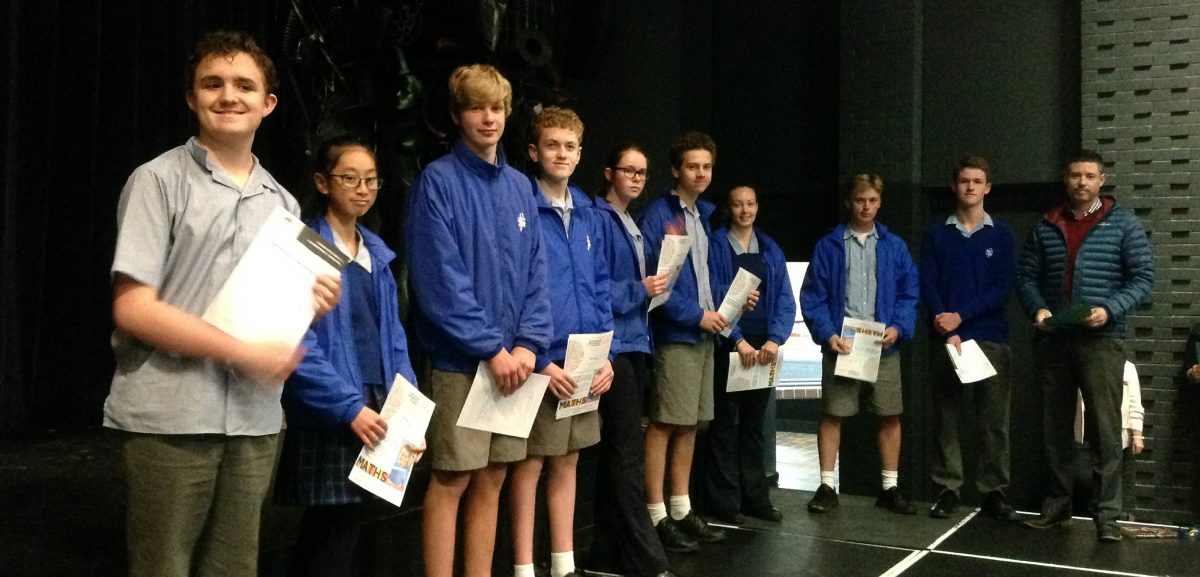 Top Marks – Computational and Algorithmic Thinking Competition
August 19, 2019
The Computational and Algorithmic Thinking Competition is a one-hour problem solving competition designed to encourage student curiosity and promote multiple modes of thinking.
The competition has a mixture of multiple-choice and integer answers and incorporates unique 'three-stage tasks' that encourage students to develop informal algorithms and apply them to test data of increasing size or complexity.
We had 51 students participate in the competition this year with our students achieving some fantastic results, including a High Distinction (Mitchell McNamara – Year 9 achieving a perfect score), 3 Distinctions and 17 Credits. Just over 19000 students participated in the competition Australia-wide. Above is a photo of the Year 9 students receiving their awards.
Congratulations to all students who participated.