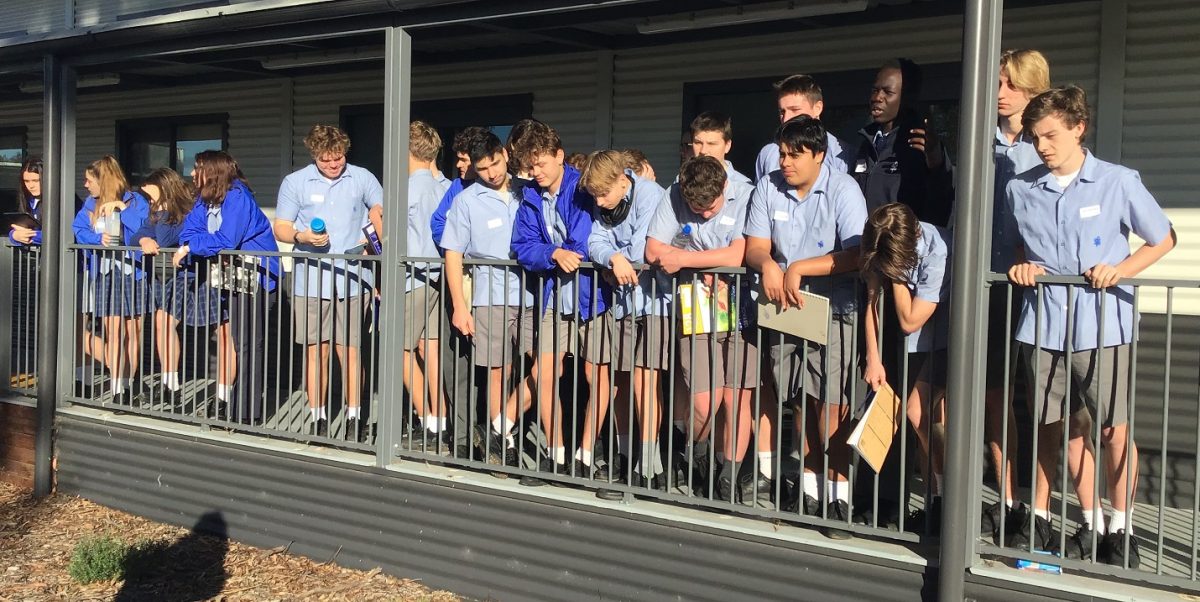 VET and Career News
June 22, 2020
White Card Training and Asbestos Awareness completed
Week 6 was a very busy week at SFX for 48 students from Years 10, 11 and 12 and the two teachers who successfully completed their Construction Induction Card and Asbestos Awareness training. This training was provided at SFX and delivered by CIT trainers.  For some of these students, these qualifications provide them with competencies towards their Certificate II VET qualifications.  For others, having these qualifications takes them a step closer to being able to participate in work experience, or apply for work in their industry of interest.
Senior Course Selection for Year 10
The VET and Careers office placed a display in the HUB during Senior Subject Selection week to encourage students to think about the variety of options they have once leaving school.  Students who would like to discuss their post-school options with Mr Stewart, should send an email requesting an appointment.
Women in Construction Pathways Program
Australian Training Company (ATC) have recently partnered with the National Association for Women in Construction (NAWIC) ATC Chapter, and, Skills Canberra to deliver a program which promotes the Non-Traditional Trades and professional roles in trades to women.  The program is aimed at increasing the uptake of females wanting to commence a career within the Building and Construction industry via Australian School Based Apprenticeships (ASBA) for female students in Years 10 and 11.
This is a fully supported and mentored 12-18 month program that allows the participants to earn and learn whilst experiencing a minimum of 4 different trades. (ie Carpentry, Plumbing, Electrical, Civil Construction, Project Management, Drafting, Business in Construction)
Participants will:
Receive full PPE
Complete Asbestos Awareness Training
Construction Induction (White Card) Training
Potential employment pathway opportunities within the sector on completion of ASBA
Mentoring by women currently working in trade
Will receive Certificate II Qualification on completion
Attend workshops related to work and life skills
Any young women in Year 10 or 11 interested in this opportunity, please come to the Careers Office to express your interest.
Let's get to work – Free Virtual Conference 2020
Exploring Innovation in Employment for People With Disability
Register for the free virtual conference to explore work for people with disabilities. The conference will be held as six webinars over six weeks.
For more information please see the Imagine More website.