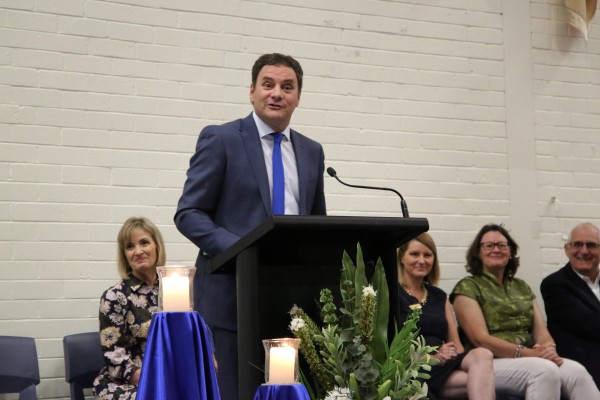 Year 10 Awards Ceremony
December 11, 2018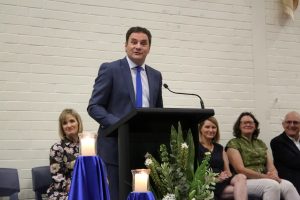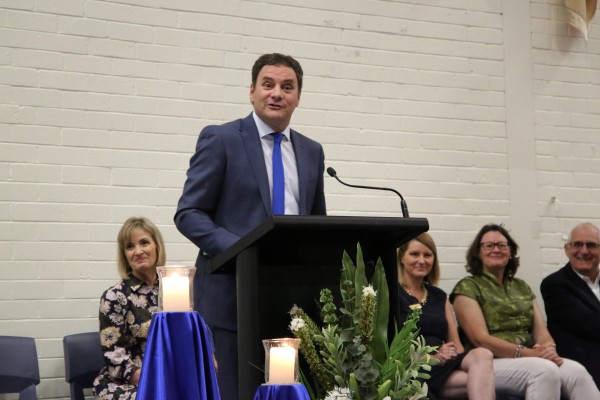 The following is an address by Year 10 Coordinator Anthony Telford. This speech was given at the Year 10 Awards Ceremony on 4 December, 2018.
Good Morning everyone, parents, families, guests, students. Friends of the SFX community.
My name is Anthony Telford and I have had the privilege and pleasure to lead this group of fine young adults through their 4 years here at SFX College.
Today marks an important stepping stone in the academic journey these children embarked upon here at SFX in 2015 and began with Kindergarten way back in 2008. Its way back for grown-ups anyway.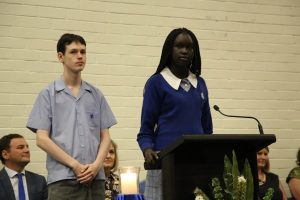 It is important that we take this time to pause and reflect on the journey so far and perhaps more importantly to steel ourselves for the next 2 years. Academically speaking, these will be the most significant 2 years of the entire journey. There is lots of hard work ahead. It is important to see that today is not the end of things. It is simply a break on a longer journey.
Today also marks a great change in the lives of some of these students. They will be leaving us to face these challenges elsewhere. At other schools and in other places. We have spent time this morning acknowledging them and the contribution they have made to the lives of their friends and classmates and to the College. We wish them well and hope they will always view their time here as being a positive influence in their lives.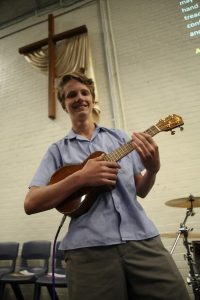 We have also spent some time looking back on the journey and remembering those who have shared it with us, teachers and students, some for a short while and some for longer, who are already journeying elsewhere.
Change is inevitable and, as a group Year 10 are approaching this parting of the ways with admirable maturity and good grace. Last week's camp gave them the opportunity to both reflect and to look forward to new opportunities either here or elsewhere.
I would like to take this opportunity to publicly thank a few of the people who have shared the load.
Mr Tulley and Mrs Rowe whose wisdom is sought often.
Mrs Bassett and Mrs Barry whose tireless efforts keep us all on track. That's both teachers and students.
Mr Ferenc and Mrs Loughhead.
Mr Barnard and the Inclusive Education team
The fabulous support staff who make all of our lives so much easier.
My wonderful team of Pastoral Leaders, many of whom have been with this group from Year 7 and have signed up for another crack next year.
Mr Potter who is the most able of assistants and who took the reins whilst I was on leave.
The students on the SRC, who have been a fantastic group to work with this year.
Those students who arrive with a smile every day and simply make the most of every opportunity that is given them, they make this job a joy.
There are also a few students who don't fit into that category but do ensure I never have a boring day at work.
And finally the parents whose support and trust I always value above anything else. It isn't always easy to do this job but your work in preparing your children for life's challenges and your good humour when things inevitably go awry is a greatly appreciated.
Thank you all.
Apparently, I am also supposed to give the students some advice. I suspect they know already what this will be. I tell them the same stuff every day. Sometimes 400 times a day. I'll start with the code and then give the real stuff.
"Go to class" – What this really means is take responsibility for yourself. It is your life. You need to run it for yourself. Don't leave it up to others. Take control. Make positive decisions for yourself.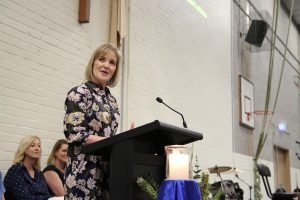 "Put your phone away" – This is really a plea for you to live your life here and now. Avoid distractions. Put things in their proper place. Attend to the present and those who are present. This is where your life is truly lived.
"Listen" – There are many people in your lives who know stuff that you don't. If you don't take the time to listen to anyone you will miss this opportunity to learn from their collected wisdom.
"Find some new friends" – This is a new one. Surround yourself with people who make you feel good. Who build you up. Who aren't afraid to tell you when you are wrong. Friendship is about shared values, not Snapchat streaks or Instagram likes.
"Do some work" – In your world you sometimes get too much for nothing. The truly valuable things are those you have worked for, that you have earned. This is the basis for authentic happiness.
That's it.
Farewell to those who are moving on. We will miss you.
For those who are coming back for more. Have a rest, get organised, get your working gear on and let's get into the real stuff next year. I can't wait!