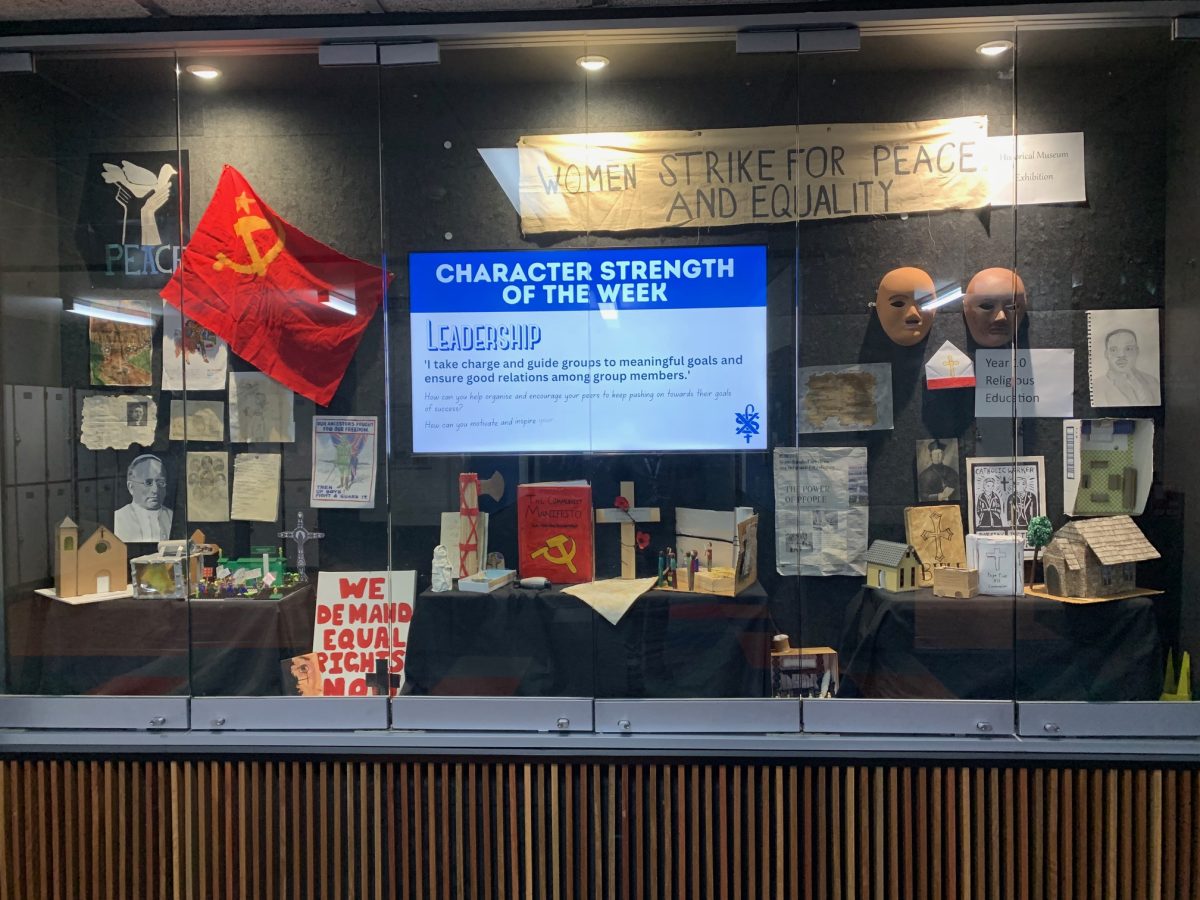 Year 10 curate Religious Education exhibition
June 23, 2023
In Term 2, Year 10 Religious Education students have studied some significant world events from 1760 to modern times. The periods include the Industrial Revolution, the Early Church leaders in Australia, World War I, Fascism and Communism, World War II, the Cold War and the Second Vatican Council.
For their Task 2 assignment, students were asked to imagine they were the curators of a historical museum exhibition. As a result, they needed to deliver a presentation about the chosen historical period and create some objects (artefacts) that represent that period.
The big question we have asked was 'How did the Church respond to these tumultuous social, religious and political events?'
Students have created some outstanding artefacts, fulfilled the expected outcomes and consequently received very high results.