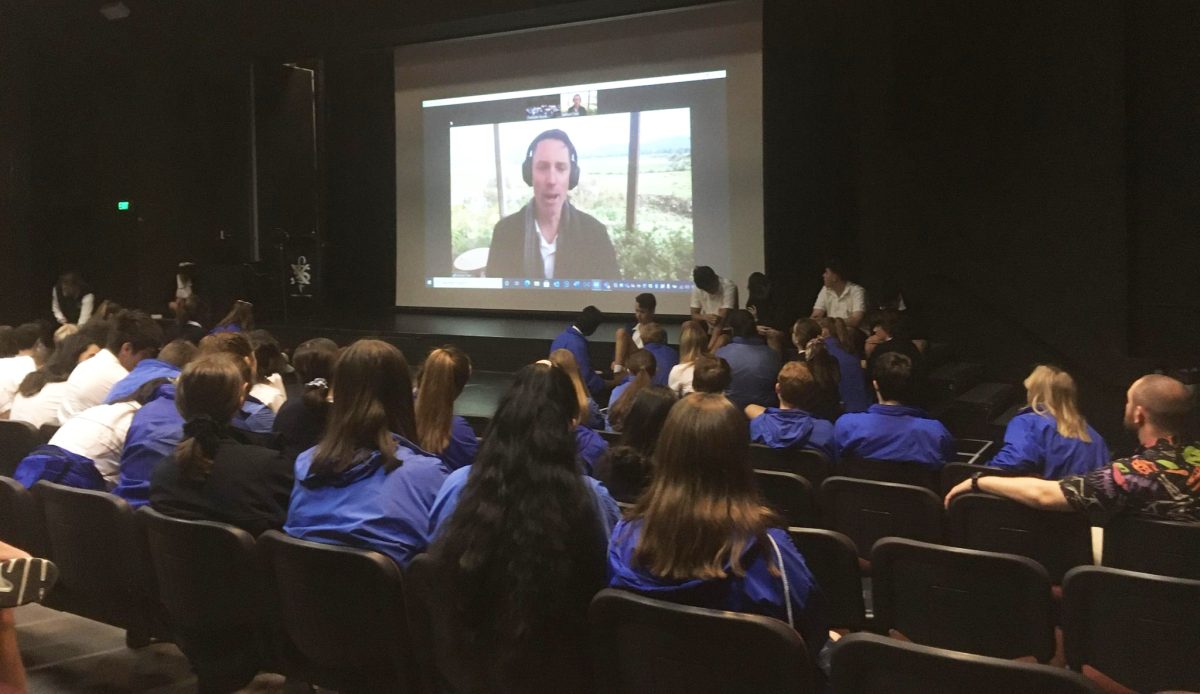 Year 11 Reflection Day
September 17, 2020
On Friday 11 September, Year 11 students shared in their Reflection Day. Like most things this year, the reflection day had to run a little differently. Usually our guest speaker, Sam Clear would have presented at the College, but due to travel restrictions had to present via Zoom from his family's farm in central Tasmania.
Sam is a Catholic and an adventurer. The students had the privilege of hearing his epic journey across 20 countries and ten languages, lasting 568 days. Setting out on 16 December 2006, Sam walked 15,500km from the eastern most point of Brazil, through South America, Central America and North America, across Siberia on the Trans-Siberian Railway and on foot again from Moscow to the western most point of Spain – all for the sake of Christian unity. As you can imagine, he faced many challenges, yet continued despite major obstacles. Through it all what stood tall was God's love in action under the most incredible circumstances.
After hearing Sam's presentation, the buzz within Year 11 was evident. Student Jessica Martin shares her reflection on the presentation here.
Take a look at what some other students had to say about their experience on Reflection Day.
'I thought Sam was one of the best guest speakers I have ever heard. Throughout the talk he remained engaging and provided some really beneficial lessons and stories. Definitely everyone I have spoken to agrees too'. – Eloise Wilson.
'Samuel Clear's speech was highly enlightening and extremely inspirational. His speech highlighted the main message of unity. Sam also talked about how even the poorest societies in the world offered him hospitality, regardless of the fact that he was a foreign stranger. Sam's difficult yet remarkable journey made us realise the lack of unity, not only within Christianity but, within humanity'. – Andrea, Nikola, Nelly and Hayley.
I learned about different cultures and their hospitality, even how separate Christian denominations view each other. Learning that there was disdain for a complete stranger just because they weren't born in a village/town or because he was Catholic was quite shocking to hear. Sam's determination was inspiring and he was very grounded, talking about the experiences of those he met along the way, not just his own.' – Josh Hobson
A huge thank you to Mr Jarek Ferenc for organising this experience for year 11, Mrs Carroll for her support and assistance preparing for the day and Annabel Whalan for her technology support.