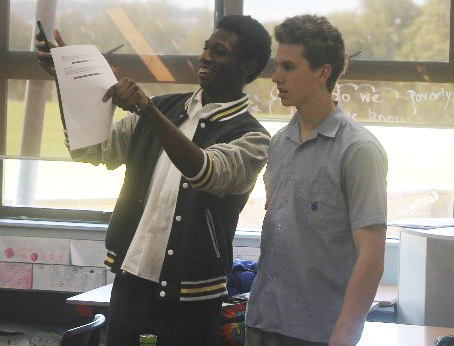 Year 7 Mini Reflection Day
September 17, 2020
On 24 August 2020, the Year 7 cohort participated in a Mini Reflection Day run by the St Francis Xavier Youth Ministry Team. The theme for the day was 'building community' – allowing students the opportunity to better understand the SFX community and reflect on their role within it. The students participated in a range of activities with a focus on ways they could contribute to the SFX community. Team building challenges also encouraged students to create and strengthen friendships with their peers. The students who participated were ecstatic and found the day exciting and engaging.
The day was a huge success thanks to the assistance of students from Years 8 -12. Approximately 25 students from the Youth Ministry Team and Year 9 Youth Ministry classes gave up their time to prepare for the day as well as volunteer to facilitate the retreat. It was a wonderful opportunity for these students to take on a leadership role and build new friendships with students in other year groups.
Article by Youth Ministers Lachlan Bull and Eoin Garton.