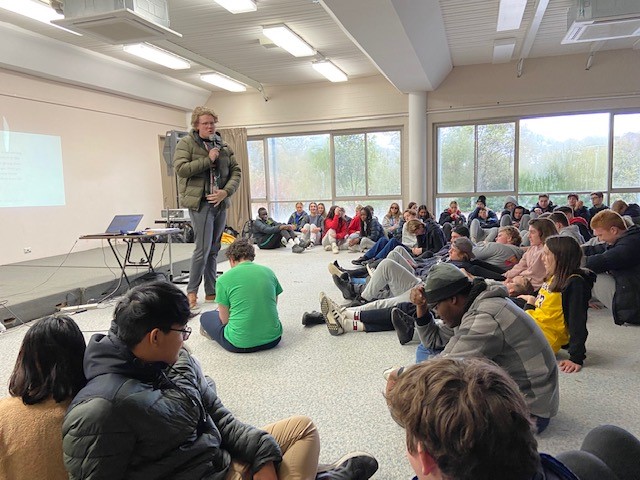 Year 11 Retreat – A day of reflection and community
July 30, 2021
On Friday 23 July, Year 11 went to the Greenhills Centre for a day filled with reflection and spirituality for our retreat.
The students were fortunate to receive an online presentation from Samuel Clear, an individual who walked for unity and touched thousands with his inspiring journey. Joining us from Launceston, Tasmania via Zoom, Samuel shared his remarkable story where he walked 15,636km, ranging from the tropical jungles of South America to the freezing temperatures of Siberia, in order to spread the message to pray for Christian unity. He faced constant struggles and dangers throughout his trip such as robbery, physical assault, dangerous animals and much more. However, regardless of this, he soldiered on. His inspiring story touched all of Year 11s, further encouraging us to come together to forge a path of leadership.
We also had the option to go on a bushwalk to the dam where many were able to see the beautiful nature that surrounded the area, bringing us in touch with the land we stand on. The day overall was an excellent experience that connected all students as a community and helped us realise we really are capable of becoming leaders of this school next year in Year 12, 2022.
– Sebastian Smith, Year 11