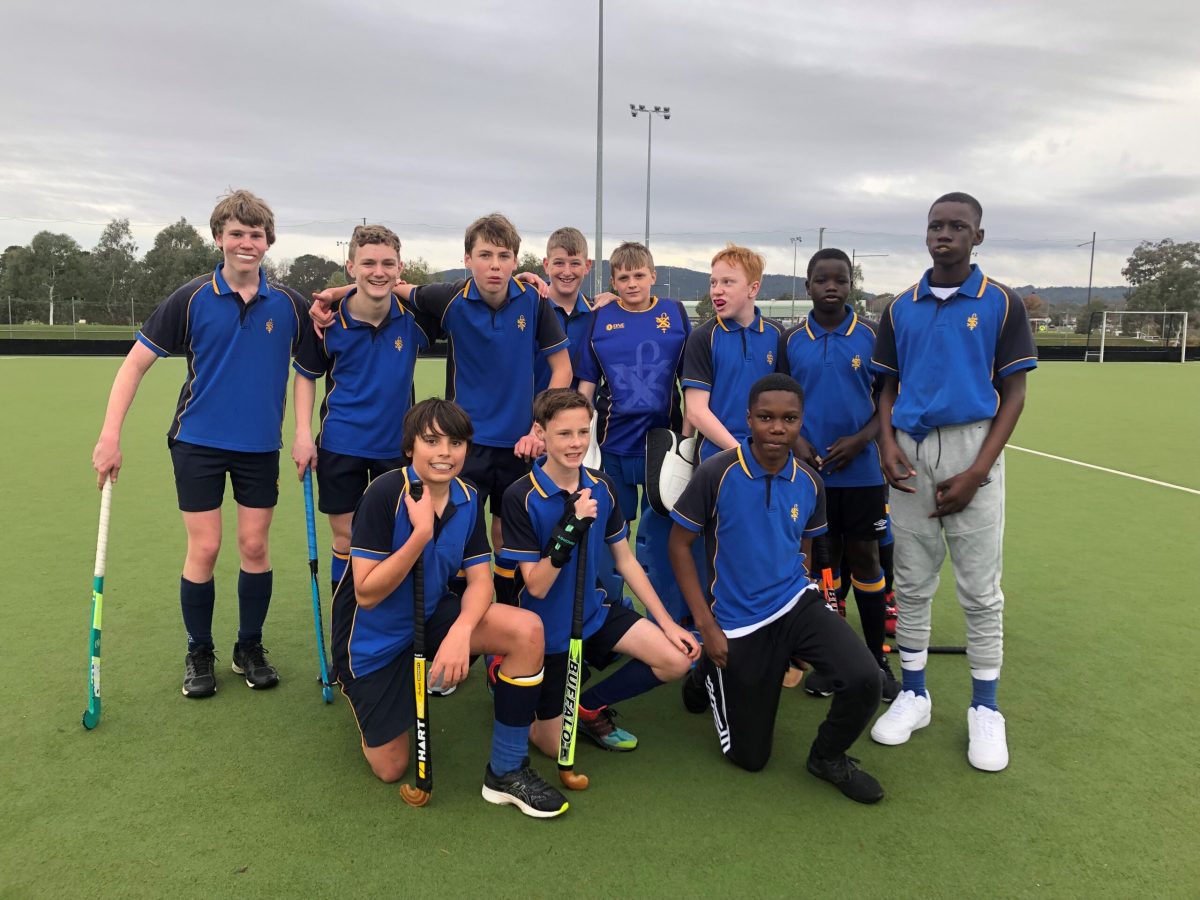 Sports News
July 30, 2021
New records set at SFX Athletics Carnival
As mentioned in the last newsletter we had several records broken at the College Athletics Carnival on Thursday the 20 of May. We can now confirm these records and would like to congratulate the students in our school community who excelled in their respective events on the day.
Our new record holders are: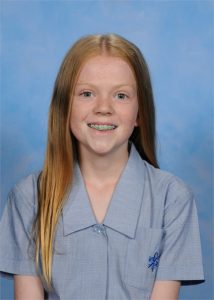 Maya McRae
12 Year Girls
1500m Old record: 6:13.02 set in 2014
1500m NEW RECORD: 5:52.35
---
Katie White
15 Year Girls
1500m Old record: 5:43.22 set in 2014
1500m NEW RECORD: 5:42.23
800m Old Record: 2:48.67 set in 2006
800m NEW RECORD: 2:41.02
---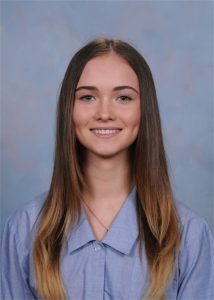 Jessica Hynes
15 Year Girls
200m Old Record: 27.42 set in 2013
200m NEW RECORD: 27.25
400m Old Record: 1:07.79 set in 2012
400m NEW RECORD: 103.29
---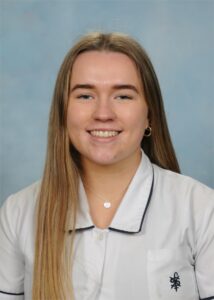 Ellie Bishop
18 Year Girls
400m Old Record: 1:19.12 set in 2008
400m NEW RECORD: 1:12.09
---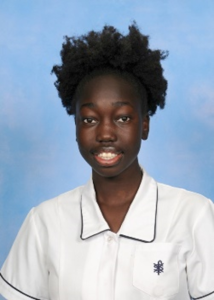 Favour Lokudu
18 Year Girls
High Jump Record: 1.45m set in 2006
High Jump NEW RECORD: Favour equalled the 1.45m record and is now the current record holder
---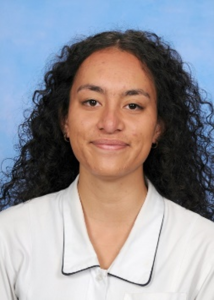 Charlotte Rauraa
18 Year Girls
Discus Record: 23.82m set in 2012
Discus NEW RECORD: 25.94m
---
Korilla House
16 Year Boys
4x 100m Relay Record: 58.53 set in 2013
4x 100m Relay NEW RECORD: 57.84
---
Northside Cross Country – 26 May 2021
Teacher: Miss Hammond
Cross Country Team: Maya McRae, Hope Seselja, Bella Murray-Clark, Natalie Swan, Katie White, Tahlia Rose, Lucas D'Amico, Darcy Brown, Zach Colson, Marcus Agnello, Lincoln Nicholson, Jordan Forka, Caelan Norris
On Wednesday the 23 of May 12 students ventured out to Stromlo Forest Park to compete in the Northside Schools Cross Country Carnival. All students competed tremendously, with many placing in the top 10 for their age group. It was great to see students supporting and encouraging one another across the course of the afternoon.
Not long after the Northside Carnival we were informed by SSACT that our Cross Country team won the Perpetual Shield for the North Region Cross Country Carnival. This is calculated by total points accumulated by competitors. SFX's small team of 12 competitors accumulated 202 points, accumulating more points than any other North Region High School. This just goes to show you do not need a huge team to win an event such as this. Congratulations to all students who competed and good luck to runners progressing on the ACT Cross Country Carnival.
ACT Cross Country Runners: Maya McRae, Bella Murray-Clark, Katie White, Tahlia Rose, Lucas D'Amico, Zach Colson, Marcus Agnello, Lincoln Nicholson
College Netball – 28 May 2021
Coach: Mr Duffy
SFX 1 Players: Jeb Smith, Hayden Tunney, Alex Monaghan, Abby Tebangin, Maka Zanga, Ebony Turner, Diana Bartulovic, Lily Begbie, Charlotte Rauraa, Favour Lokudu
Umpire: Ella Panagiotopoulos
A busy draw saw our teams play 9 games each. SFX 1 finished the day undefeated. This was a sound reward for the excellent teamwork and sportsmanship displayed by the team. All players contributed to the team performance throughout the day as strong combinations formed across the court. This led to some smooth play and plenty of goals. Overall, it was a very enjoyable and successful day. A huge thank you to our two umpires Evie and Ella!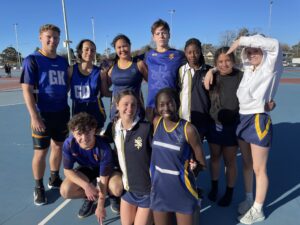 Coach: Miss Vandenbroucke
SFX 2 Players: Luca Florez, Josh Hobson, Ashleigh Druett, Jessica Hawke, Katrina Medic, Indya Stirling, Dehme Smith, Samantha Charlton, Brooke Arrow
Umpire: Evie Poretti
With spirits high, SFX 2 embarked on a jammed packed day of netball with no less than nine games played. The students displayed some high-level play with brilliant teamwork and attitude which was a true reflection of SFX students. With 6 wins, 1 draw and 2 losses, the team showed a strong ability to collaborate with one another, forming strong combinations. This ultimately ensured some fantastic results were achieved across the day. One important to note was the win against Canberra College in which we came from behind winning in the dying second of the match! Thanks for an enjoyable day out and thanks to Evie and Ella who umpired on the day.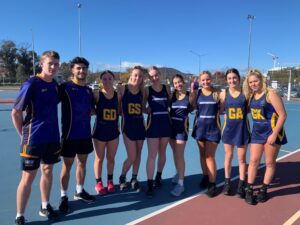 9/10 Boys Volleyball – 2 June 2021
Coach: Mr Webster
Players: Baxter Stirling, Corey Ogden, Daniel Medic, Jacob Downey, Preston Taafe, Riley Bourke, David Heleniak, Mika Kadivuka
On the day, the boys came up against some strong competitors with a lot of Volleyball experience. It was great to see the SFX boys work together as a team on the court, coming up with some great plays over the net. Unfortunately, the results were not in the boys' favour on the day, however they had great enthusiasm and had a lot of fun over the course of the day. Thanks for a great day out.
Girls Rugby 7's – 2 June 2021
7/8 Coach: Mr Potter
7/8 Team: Tehya Aspland, Sylvia Gonzalez, Cameryn Kelly, Ashlia Meli, Lucia Jadric, Ava Ladd, Ella Fitzpatrick, Haley White, Sasha Rauraa, Nellie O'Connor, Bella Murray-Clark, Kelsey Wilson, Farrah Brown
Senior Coaches: Jeb Smith, Charlotte Rauraa
9/10 Coach: Mr Marrapodi
9/10 Team: Mayah Amosa, Maddison Goodger, Amy Roberts, Brydie Rushton, Jaime Bishop, Lucy Marshall, Renee Gardner, Georgia Knight, Aimie Tencic, Taeya Hawke
Senior Coaches: Joshua Hobson, Abby Tebangin
The Girls Rugby 7's gala day was all about exposure to a new sport given that we didn't have many students experienced in Rugby. It was great to see the SFX girls get out there applying their ball skills, footwork, pace and putting their bodies on the line trying something new. As the day progressed it was great to see the girls improve collectively in their teams making the most of the day and demonstrating grit and determination. Even though the results were not in our favour to progress to the finals Rugby real winner on the day!
A big thank you goes to our Senior coaches Jeb, Charlotte, Josh and Abby. Thank you for taking time out of your busy schedules pre-exams to help give back to SFX sporting community it is greatly appreciated.
Boys Rugby League – 8 June 2021
7/8 Coach: Mr Potter
7/8 Team: Christopher Awad, Darcy Menzel, Samuel Moran, Isaac Cowan, Connor Platt, Angus Durbidge, Cooper Braddon, Samuel Simpson, Riley Hansen, Ryan Korbl, Charlie Sturt, Ryan Hubert-Gibb, Joshua Morrison, William Connelly, Kuer Deng, Sam Green, Lincoln Nicholson, Lucas Clift
Senior Coach: Cooper Loughhead
9/10 Coach: Mr Marrapodi
9/10 Players: Liam Murray, Xavier Sligar, Cristian Nobile, Peter Sutton, Bailey Cotter, Baeddan Halling, Joshua Scholes, Regan Sweeting, Sonny Bill Sanz, Jason Gak Bol, Robert Manabat, Caelen Schofield-Gibb, Daniel Findlay, Ryka Sawyer, Blake Tozer, Timothy McPhillips, Campbell Wyche, Lekani Mpaso
On 8 June the 7/8 and 9/10 Boys competed in the Clyde and Rauter Shield Rugby League competition. The 9/10 boys worked hard in defence and had some great attacking plays across the day. They came up against some strong sides and it was great to see the boys lift together as a team when needed. The boys progressed to the grand final and came up against a tough Mackillop side. Unfortunately, the results were not in our favour in the final, however the boys should be very proud of their efforts across the day.
Congratulations to the 7/8 Boys who won the Rauter Shield Under 14's division. The boys had a very strong team which outmatched their opponents. The boys made it through to the grand final with only 13 points scored against them all day. Across the day them boys demonstrated outstanding teamwork, supporting each other in defence and in attacking plays with plenty of offloads. Well done boys on a triumphant effort. Thank you to Cooper for assisting with coaching on the day
7/8 AFLX – 10 June 2021
7/8 girls Coach: Mrs Ayton
7/8 Girls Team: Tulli Hansen, Layla Raadts, Haylee Scholes, Claire Kelly, Amelia Ayton, Ava Ladd, Lucia Jadric, Mylee Toohey, Ella Panagiotopoulos, Sienna Bryant, Ella Van Den Heuvel, Olivia Monaghan
 Senior Coaches: Kyarna Toohey & Noumi Musa
7/8 Boys Coach: Mr Beattie
7/8 Boys Team: Thomas Wills, Rory Netting, Thomas Hynes, Darcy Menzel, Connor Platt, Angus Durbidge, Samuel Simpson, Riley Hansen, Charlie Sturt, William Connelly, Finn McLaughlin, James Lum, Luke Wallensky, Riley Church, Samuel Cull
Senior Coaches: Ethan Sawade & Thomas Itter
The AFLX gala day was a very successful day out for our 7/8 Girls and Boys teams. In icy cold Canberra winter conditions students out run their opponents and kicked some outstanding goals across the day. Both teams wining their respective divisions, no match for their opponents. Despite the cold weather it was awesome to see students get out there and have a red-hot crack, with great enthusiasm and sportsmanship! Congratulations to all on a great day out.
A huge thank you goes to our senior coaches who helped on the day – Noumi, Kyarna, Ethan, and Thomas. All four students went above and beyond with their current study loads and were a massive asset on the day. Thank you!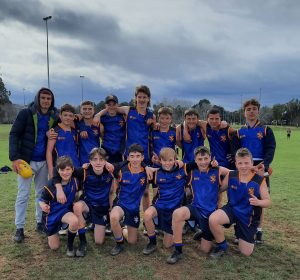 9/10 AFL9's – Thursday 17 June
9/10 Boys Coach: Mr Webster
Players: Cooper Bell, William Frakes, Regan Sweeting, Preston Taafe, Henry Holdom, Ethan Sawade, Wilhem Minall, Aidan Wilson, Ben Lum, Joshua Cull, Jesse Monaghan, Charlie Bailey, Paddy Dykes
Senior Coaches: Malual Aleer & Tom Itter
9/10 Girls Coach: Miss Vandenbroucke
Players: Bailey Weinman, Esther Worthington, Emily Costanzo, Katie Hawke, Molly Stocks, Victoria Marcantonio, Tahlia Arrow, Jada Lamond, Hannah Fitzpatrick
Senior Coaches: Kaylee Charlton and Sam Charlton
Another AFL event and chilly Canberra conditions! The 9/10 Boys and Girls teams competed in the AFL9's competition on Thursday the 17 June. Both teams displayed some outstanding teamwork and SFX spirit across the day. The girls came up against some tough competitors playing without any subs and did an amazing job. Congratulations to the 9/10 Boys team who outplayed their opponents, winning the event very convincingly on the day.
A big thanks goes to our senior coaches Malual Aleer, Tom Itter, Kaylee Charlton, & Sam Charlton for helping on the day, you demonstrated great leadership and your help is very much appreciated.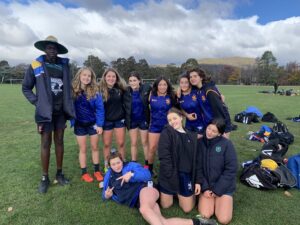 7/8 Hockey – Wednesday 23rd June
7/8 Boys Coach: Miss Hammond
Players: Isaac Cowan, Deng Arok, Jaden Angelo, Harrison Pole, Noah Harvey, Jeremiah Chut, Leo Foresti, Lucas Wilson, Jacob Fitzpatrick, Nathan Fallon, Anotida Zanga, Kaboni Mpaso
Senior Coaches: Renee Gardner and Kyle O'Connor
7/8 Girls Coach: Mrs Talbot
Players: Catherine Lewis, Emma Morehouse, Elishka Murray, Hannah Searson, India Palethorpe, Emily Butters, Cameryn Kelly, Ella Yarnold, Chloe Hol, Sasha Rauraa, Ruby Innes, Nellie O'Connor, Brooke Hastie, Alana Rodriguez, Elyse Segeri, Emily Pine
Referee: Jayla Moffitt
The 7/8 Boys and Girls Hockey gala day was a smaller event this year with only 3 teams in each division. This saw both teams play in a round robin format playing each team twice. The 7/8 boys showed a lot of enthusiasm and spirit on the day which was awesome to see. With only a few hockey players in the team the boys picked up the game quickly and were very competitive not making it easy for their opponents. They displayed some excellent teamwork and determination across the day. A big shout out to Noah who put his body on the line to score the teams only goal on the day, way to go Noah!
Congratulations to the 7/8 Girls team who finished in second place on the day! The girls had some close games and should be very proud of their efforts. It was great to see the more experienced players on the day step and support those who had less experience, helping them learn the rules and tactics of the game. The girls displayed outstanding teamwork and sportsmanship making it a very enjoyable day out for all, thanks for a great day out girls!
A huge thank you goes to Renee and Kyle for coaching the boys team, and to Jayla who helped referee on the day you help is greatly appreciated.
Representative Sport
Here at SFX we have many students who compete at different levels throughout the year. We like to recognise students sporting achievements especially those who are being selected in representative teams in their chosen sports.
Please get in touch if you have any achievements you would like to share Grace.hammond@sfx.act.edu.au