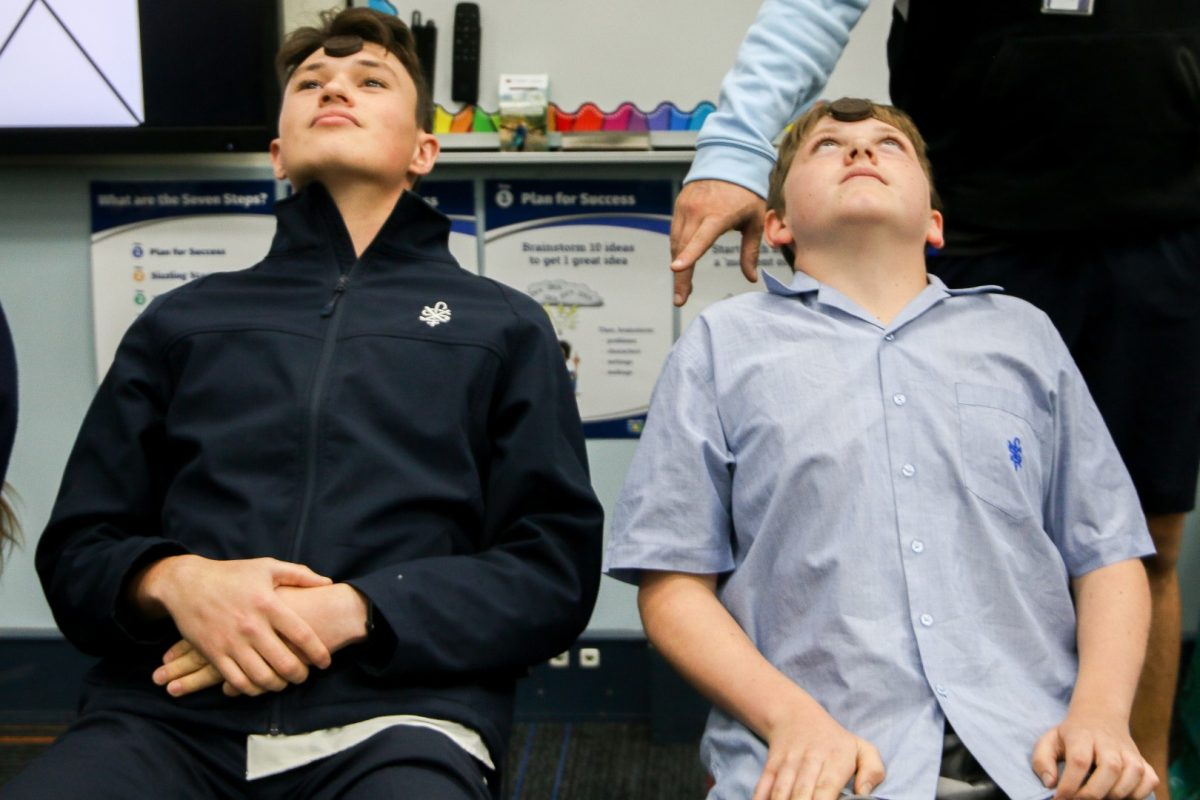 Year 7 & 11 buddy up
May 12, 2023
The Year 7 and 11 students have officially started their Buddy Up Program which allows the Year 11 students to demonstrate their leadership skills and work collaboratively with the junior students. Students will have further opportunities to engage with the Year 7 students and develop positive relationships as they lead a range of activities. Raziel C (Year 11) has reflected on the first Buddy Up session for the year:
I think the Buddy-up program has been both in part nostalgic and eye-opening. When we first went over to our Year 7 class, I couldn't help but remember when I was that age, when Year 11 boys attempted to win our young and impressionable selves over. Now I was the Year 11, trying my best to be friendly and act as a role model to what I saw as children. It's certainly an interesting experience trying to rouse a group of Year 7s to all listen to the front, though I must say their enthusiasm and participation was not amiss. It's fulfilling to guide those who might not exactly know what to expect from high school, just as we were guided when we were in Year 7.
The activities have been engaging and all the Year 7s has gotten a chance to take part and us Year 11s get to practice our leadership skills while having some fun. Overall, I think this has been a wonderful opportunity thus far, and I cannot wait to see how our bonds with the year group grows over the next year.