Year 7 Camp 2022
August 9, 2022
Recently Year 7 went on their long-awaited camp to Collaroy, NSW.
Here's the story of the camp as told by one our Year 7 students, Pranav.
"Year 7 camp—the experience was incredible."
Day 1
It started with an early morning. We woke up at 4am as we had to get to school by 5:30 and depart by 6. The drive was very long but it came with its equal share of laughs and rest. We stopped at Berrima for some morning tea and some playtime at the local park. As we entered Sydney our eyes popped. We saw huge mansions—like 7 storeys and 900 square feet huge—and some insanely expensive cars— Porsches, Lamborghinis, Maseratis and more.
We finally arrived but were exhausted. We got some morning tea and then found out what groups we were in. After a few minutes of chatting and going through some info about the centre, we headed up to the dining hall for lunch. All the meals were really good—the first meal was a burger with wedges. The veggie burger was delicious!
It was then time for our first activity. Activity groups were by pastoral groups except for a few people that were in two new groups. I was in my pastoral group and the first activity we did was oval games. We then had some afternoon tea and half of us got changed into our swimmers as we were going to the beach. I was one of 120 people who wanted to go into the water!
We changed into wetsuits and chose whether we were doing boogie boarding or surfing. I chose boogie boarding, and it was so, so fun. I did face plant a few times and had sand in places where sand shouldn't go, but overall, it was a great experience. When we got back to camp we were given our cabin numbers and code. I was with a few friends which delighted me. I had a shower and then changed into my pjs as I had the night games instead of the night walk.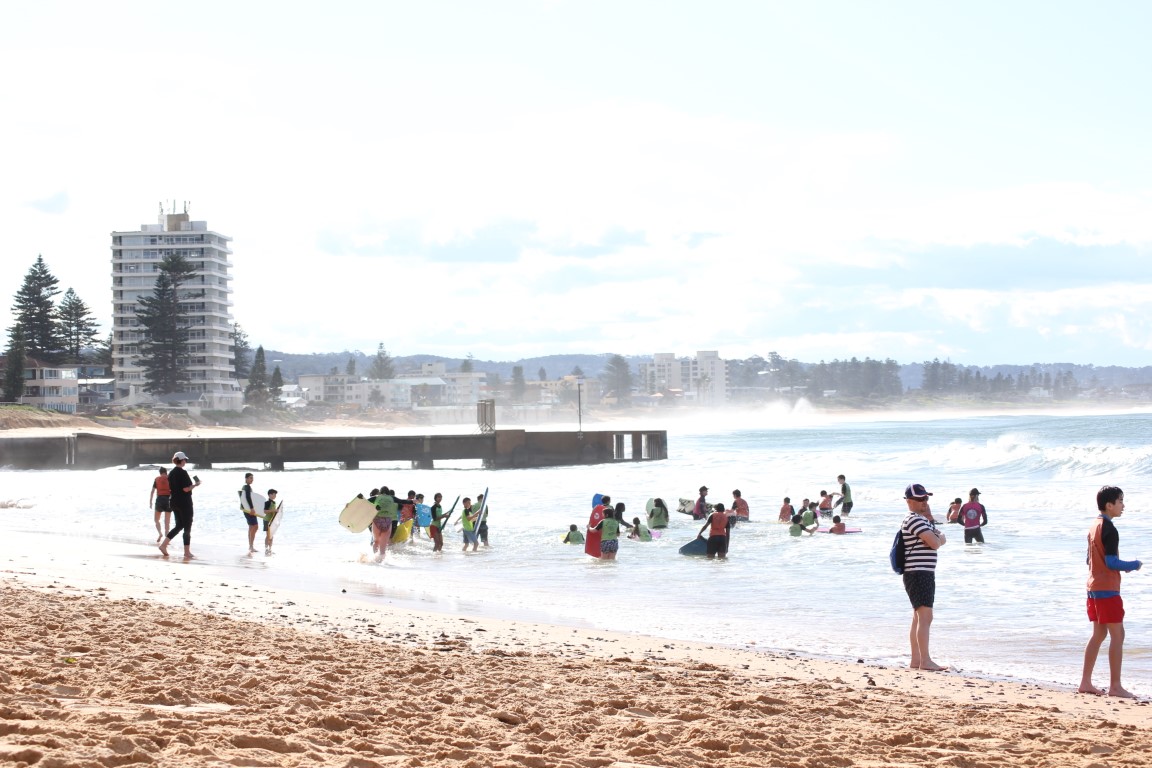 After dinner, we went to the auditorium for night games. The people who didn't do surfing that day went on a night walk and would do the night games the next night. For night games we did trivia, played rock, paper, scissors evolution and a game that had to do with catching. We then went to our cabins to get some sleep.
Day 2
After breakfast the next morning, we headed to our first activity of the day. This activity was one of the best, if not the best activity at camp. We were with one other group and then got divided into 3 teams for…. Laser Tag!! First, we did a round–robin and we comfortably won both games. We then played capture the flag in a round–robin format.
The next activity was the challenge course, a series of challenges that we had to work through as a team. One challenge was sitting on this log that was a seesaw and we all had to sit on it trying to balance it out and keep it balanced for the longest time possible without it touching the floor on either side. The record before us was 2 mins and 11 secs but we set a new record of 5 minutes! There was another challenge where we were in pairs and there was a maze. The person in the maze was blindfolded and the person that wasn't had to direct the blindfolded person out of the maze. My partner and I finished first as he overtook three people and I overtook four.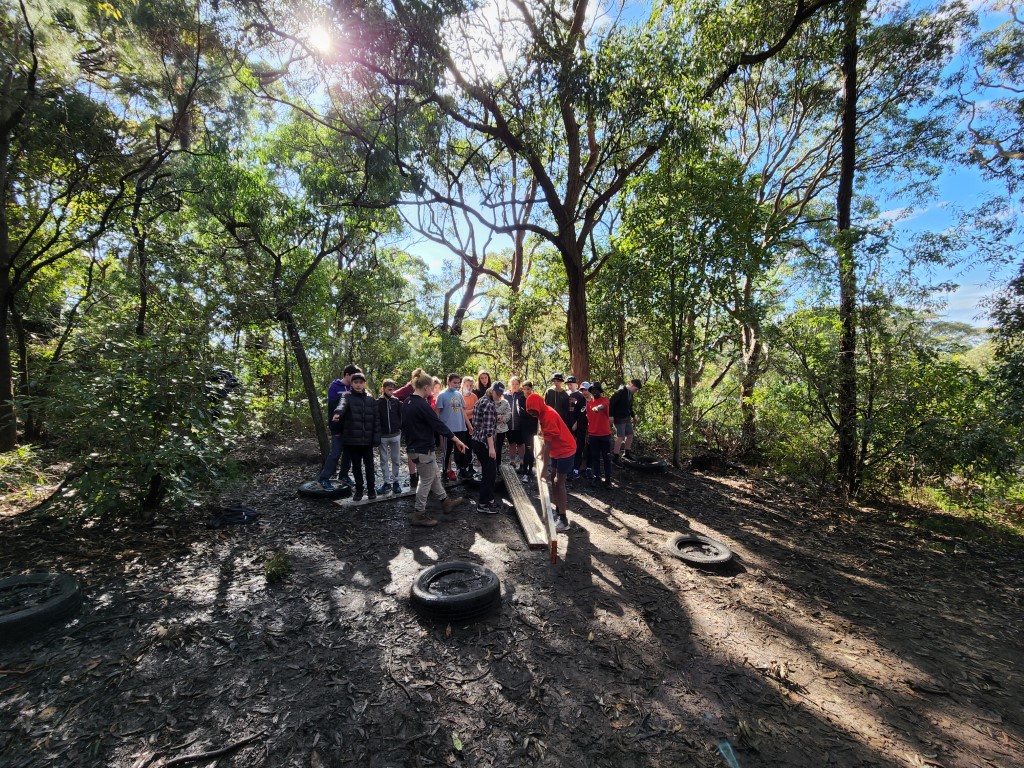 After a tasty lunch, we headed to the vertical challenge. In this, there was a net that we had to climb then zippy things to pull up, lollipops that we had to climb from and then a wooden log that we had to koala hug to get to the top. Only three people in our group made it to the top—all girls! We then went back to the amphitheatre for some afternoon tea and to find out what was our last activity for the day. We had initiatives which were essentially challenges but with different challenges. One was where we were standing on logs and the floor was lava and we had to get the logs to the other side. Another one was where we were on tires and had three planks and two people were allowed to move those planks. Essentially, we had to reach the end without touching the floor.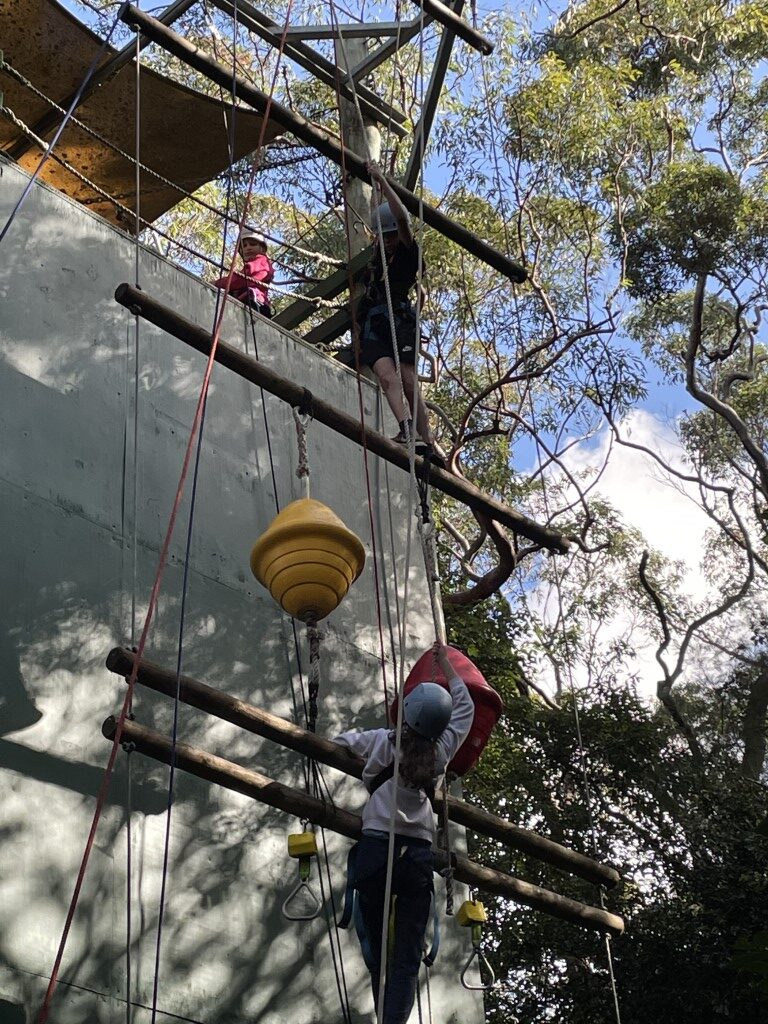 After this, we had some free time in our cabins to have a shower and just relax before dinner. After dinner we went on a walk to a cliff. The view from up there was magnificent—we could see so many stars and the city lights were beautiful.
Day 3
The next morning, we all had to do a RAT for the COVID safety protocols. My whole cabin tested negative, so we went back to our cabin to pack our bags. After packing our bags, we had some brekkie—toast, pancakes and some delicious hashbrowns. Then we went to the amphitheatre for further instructions for our last activity of the camp.
A few of our groups did orienteering. I was really excited and we actually tied by getting 20 out of 20. We were tied with three other teams and the best name decided it all. Our name was "Steve is Awesome" as the instructor's name was Steve. Eventually, we tied for second, not winning the best name contest but I really enjoyed this activity.
We got our bags and left after a 20-minute delay as the buses were a bit late. On the way back I saw a lot more cool cars and mansions and we even went over the Sydney Harbor Bridge and saw the Sydney Opera House. We stopped again at Berrima for some lunch and finally reached SFX at around 4:45 pm.
I didn't get to do a few of the activities that I really wanted to, but overall, the camp was the best experience of my life so far—it will be hard to beat!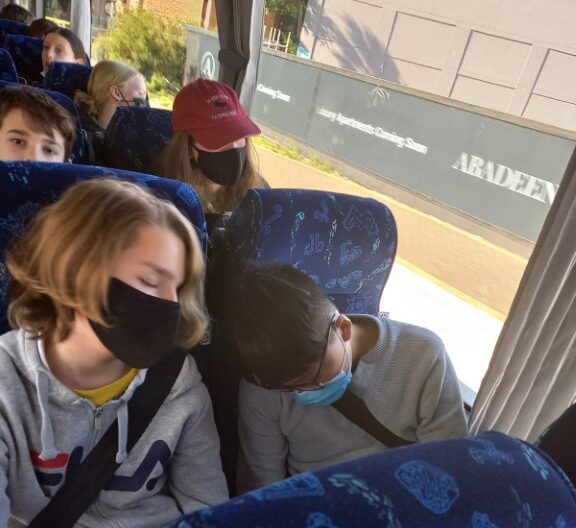 Photo gallery