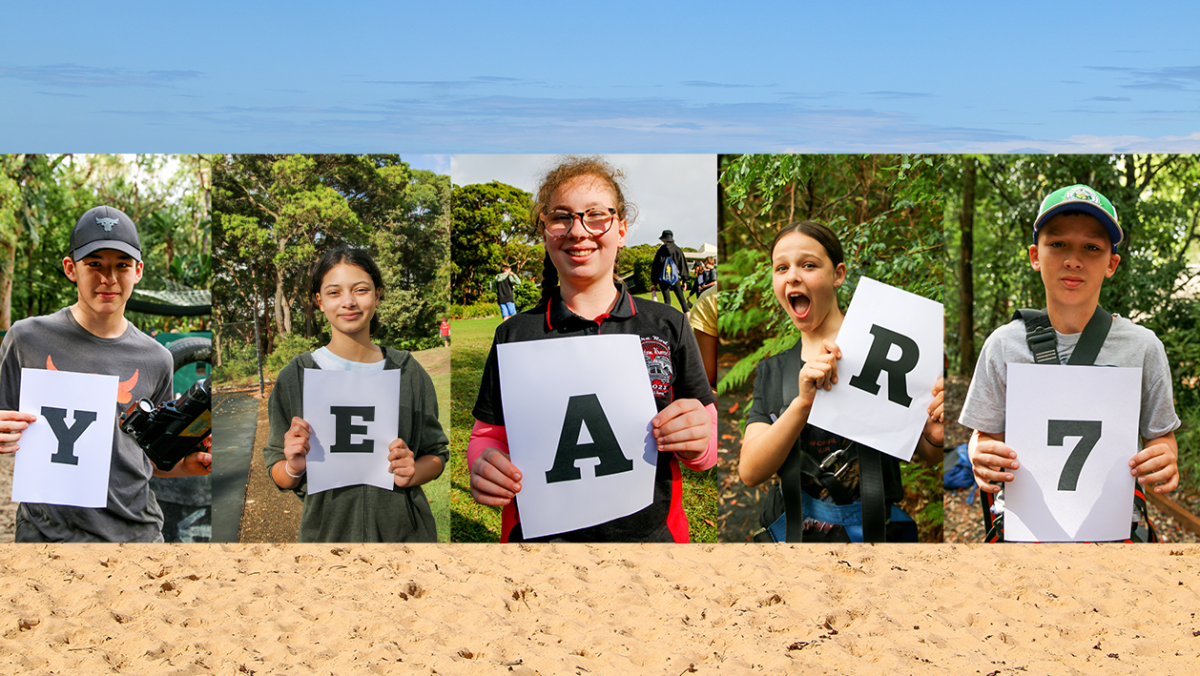 Year 7 camp: building trust and showing courage
March 9, 2023
After a very early start, Year 7 headed off on their first camp together to Collaroy in Northern Sydney. Divided into groups, everyone was tested in their activities, demonstrating teamwork, creativity, trust in each other and courage. Students loved the challenge of the big swing and the vertical drop. Some of the teachers were inspired by the student's courage to try these activities. Rumour has it you can still hear Mr Beerworth's screams echoing late at night on the Collaroy hills. As night fell, students were engaged in a coast walk and games before retiring for the evening. The excitement of a day of camp helped some students to settle into a good night's sleep.
The second day started with a little bit of rain, but that cleared thankfully so Year 7 could hit the beach and attempt to ride the waves. Mr Charles showed some skills to cheers from the crowds. Students were also excited to try activities that their peers had tested the day before—this time adding high ropes and rock climbing to the challenges. It was great to see students starting to work with others from the cohort. One of our goals for this camp was to see the students start to build a positive community together. Teachers were very pleased to see this taking place.
The third day brings the excitement of returning home but there were certainly questions about being able to have a longer camp next time! By this point, students were right into the flow of dining together and moving to activities with each other. Laser tag was definitely a favourite.
After a great time away getting to know each other better, exhausted Year 7 students and particularly teachers, were loaded onto buses just before lunchtime on Friday to head home to their eagerly awaiting families. The students did so well with everything they were faced with, we are very proud! And finally, a big shout out to the staff who attended, especially Year 7 Coordinator, Mr Beerworth—you did an amazing job (and we can imagine went home crashed hard after three days away with our energetic Year 7 students).
We were lucky to have Ms Darley and Mr Mullin join us on camp. They both had a lovely time getting to know our Year 7 students and it was fantastic to see the students interacting with them in such a positive setting.