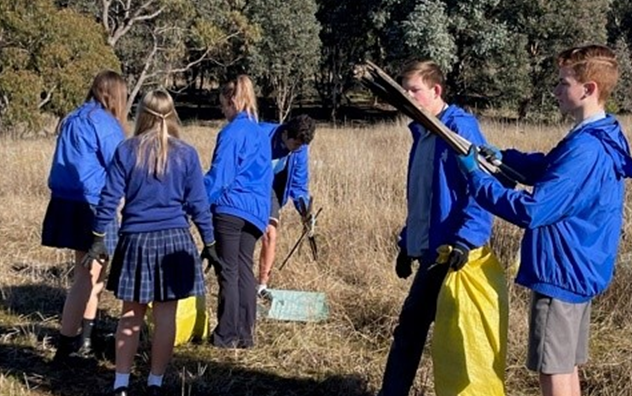 Year 9 volunteer for Friends of the Pinnacle
July 30, 2021
Once a month a Pastoral of Year 9 students from SFX travels to The Pinnacle at the back of Hawker to volunteer their time by supporting a local sustainability group, called Friends of the Pinnacle (FOP). They work to not only clear up the reserve of rubbish, but also remove weeds and replant native plants.
Mrs Talbot's class have also been supporting this initiative by helping the FOP group to grow native plants from seedlings in our SFX Greenhouse and nurture them until they are ready to be replanted at the Pinnacle.
Thank you to Mr Jacob Betts and his Pastoral who attended last weeks session where the students worked tirelessly to clear the reserve area. As a thank you for their work we briefly visited McDonalds on the way home. There were many smiling faces!
Thank you to everyone for their support with this community initiative.
nity initiative.