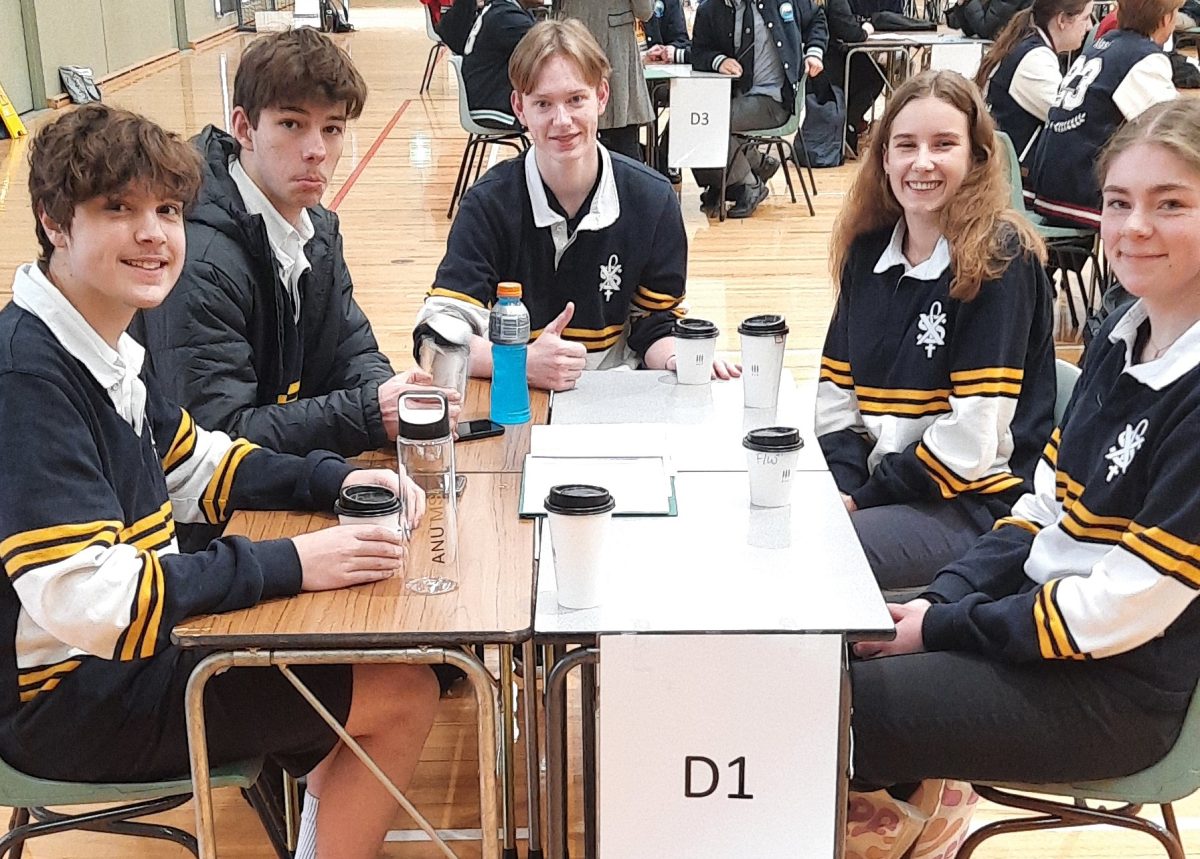 ANU Maths Day 2023
June 2, 2023
On Friday 26 May, five of our brightest and most enthusiastic Year 12 mathematicians participated in the annual ANU Maths Day competition. They battled it out against like-minded students from across the ACT and NSW in four challenges designed to build teamwork skills and promote a love of mathematics.
The challenges included:
a group of story problems
'find the rule' problems
a mind bending cross-number puzzle
a relay challenge—a true test of brainpower and stamina and the Mathematics Studies Coordinator, Ms McAuley's personal highlight of the day.
The ANU Maths Day has been running since 1982 and it is always a fun filled day that ensures all students can participate in some healthy and rigorous competition.
Well done to the mathematicians involved, they did us proud!