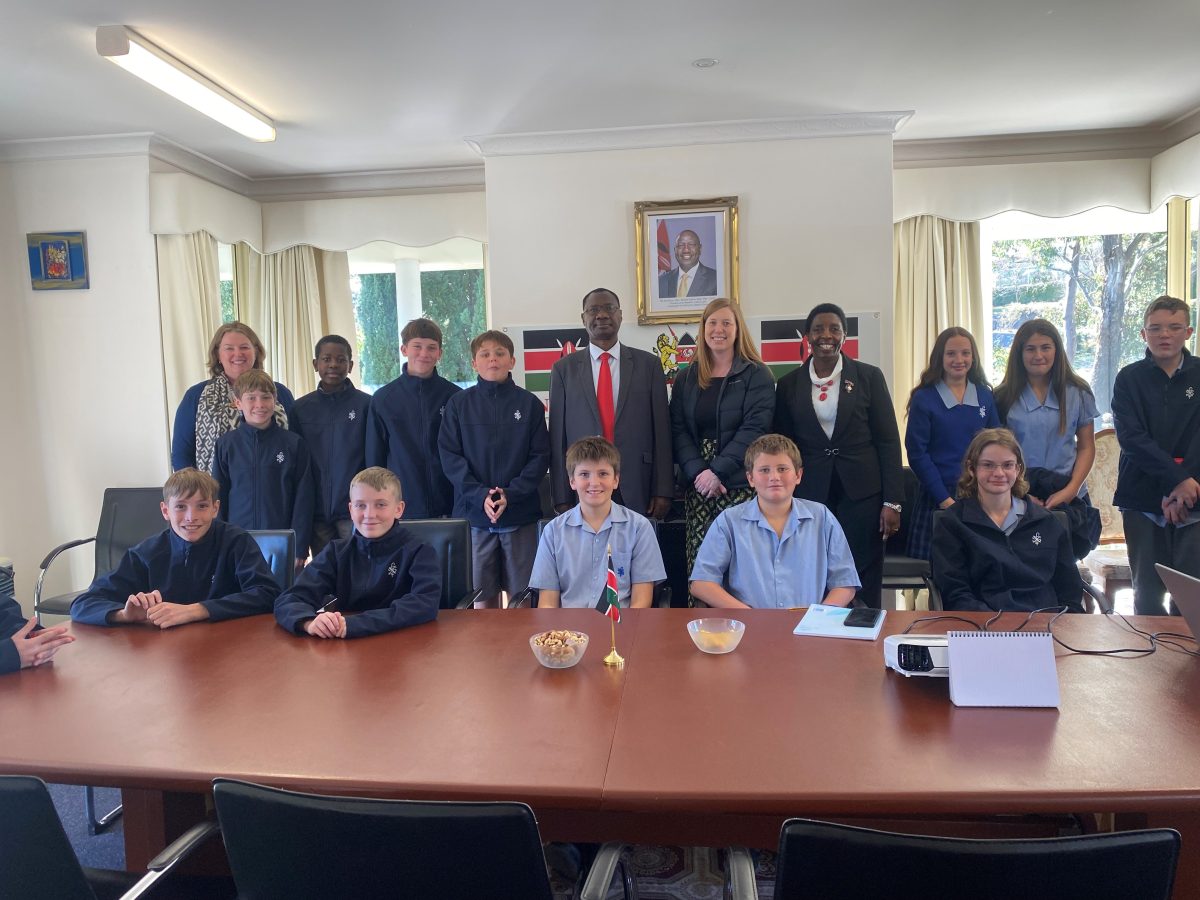 Journey into Kenyan culture
June 23, 2023
On Tuesday, 20 June, two Year 7 classes visited the Kenya High Commission as part of their Cultural Study for Essential Skills. As we entered the High Commission, located in O'Malley, we were greeted with open arms by the diplomatic staff—eager to share their knowledge and experiences with us.
Our journey into the world of Kenyan culture began with an engaging presentation by the Education Attaché, Flora Mulatya, and her team. They shared captivating stories about Kenya's remarkable heritage and diverse traditions. We viewed photographs, showcasing the iconic Maasai Mara, Mount Kenya and the Big Five. The students also had the opportunity to learn about Kenyan political history and the significance of Jamhuri Day to the Kenyan people.
One of the highlights of our visit was learning about the Kanga, a traditional Kenyan garment. One student volunteered to be the model while Flora showed us how it was worn. Kindly, this Kanga was gifted to the College. The High Commission graciously organised morning tea and the students felt very important drinking Kenyan tea in the Boardroom.
We are so grateful to the High Commission of Kenya for welcoming us and for an unforgettable educational experience.