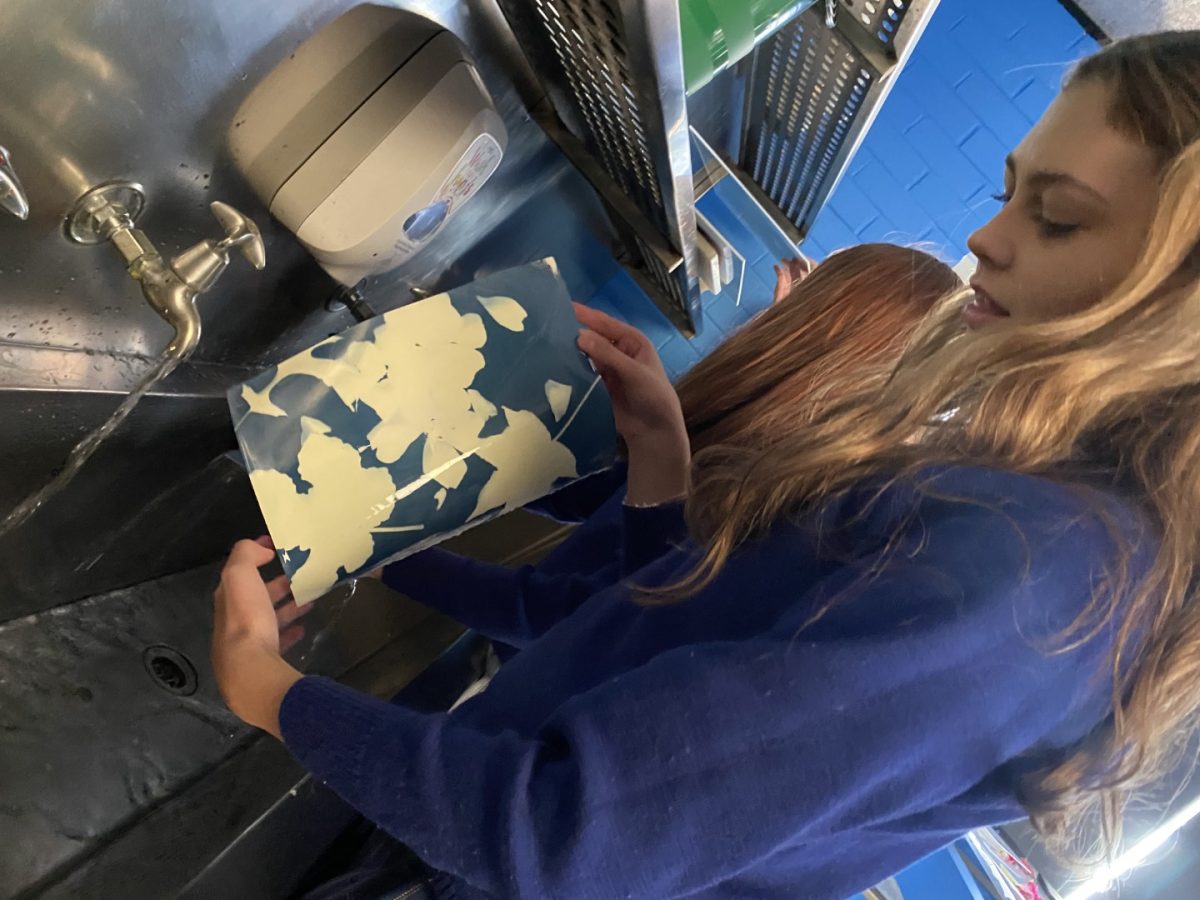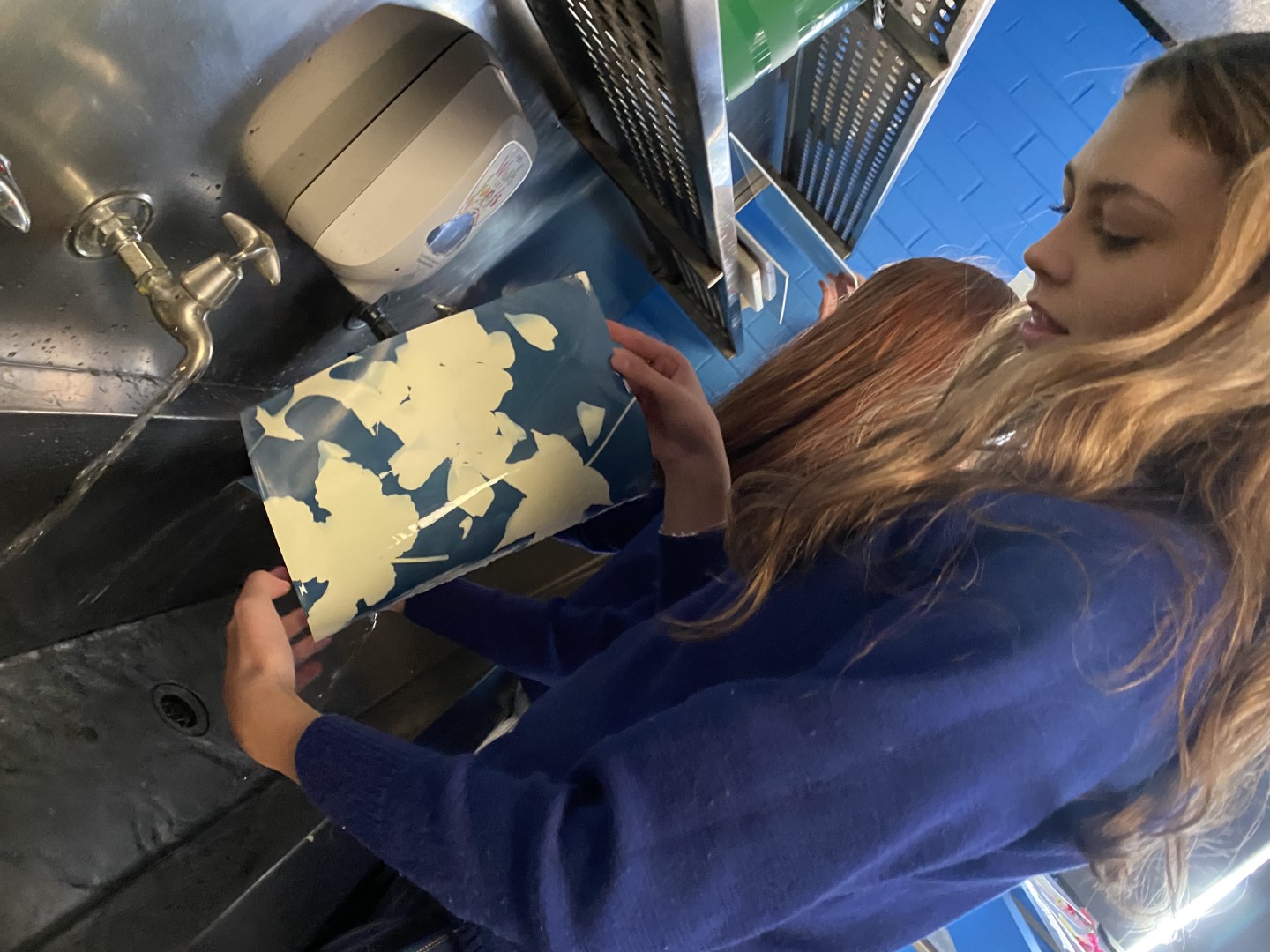 Self-portraits
June 2, 2023
The Year 10 photography students have just completed their self-portrait task.
Students were challenged to create a self portrait using objects instead of a picture of their faces!
With a nod to 19th century photographic practices, students first off produced a Cyanotype analogue image using natural objects as the subject matter and exposing the paper in the sunlight before washing the unexposed emulsion washed off leaving the finished artwork to dry on the shelves.
Students then included this artwork as one of the objects in their self-portraits. The self portraits were shot in the classroom and then students then corrected some issues with the original images in Photoshop.
Once they had the corrected images students then inverted the image in Photoshop and printed them out on overhead projector film.
The students then used these 'negatives' to make another Cyanotype print as the final artwork.
Students learned how to frame their artworks and create an Artists Statement which will he included with the artworks when we hang them in the school gallery.